Pathfinders Set New Trails for Digital Technology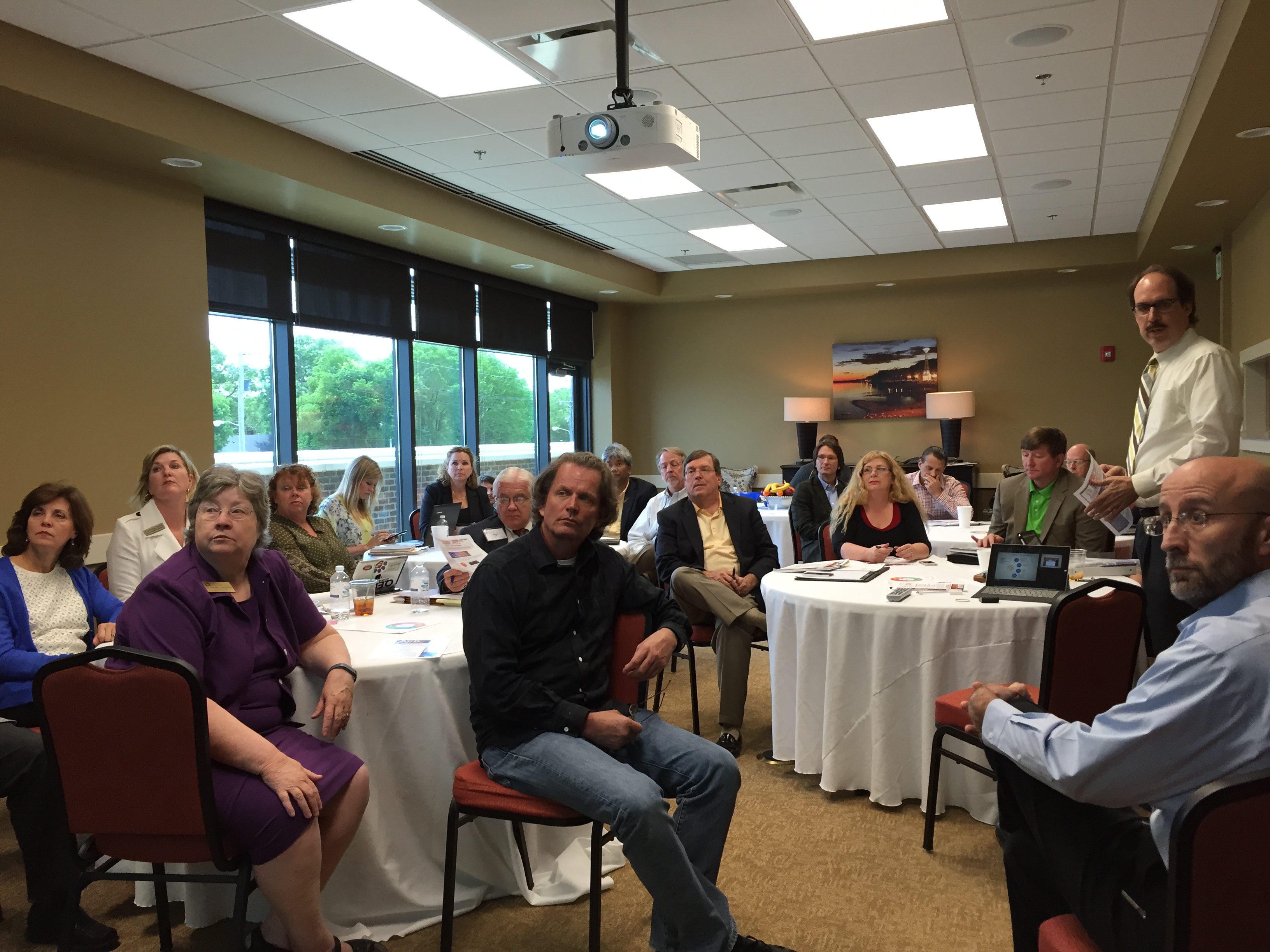 The University of North Alabama is the anchor for digital technology innovation in the Shoals region, collaborating with the Shoals Chamber of Commerce and the Shoals Entrepreneurial Center to create new opportunities and foster business. Four pathfinder teams are working to help establish more businesses that are based in digital technology, from creating apps to e-commerce, and to educate the next generation of Shoals entrepreneurs.
Dr. Santanu Borah leads the Brainpower Pathfinder team, which he says has been strongly influenced by the Strategic Doing workshop and methods that have been recently introduced to the area. The Shoals Big Idea competition was one such event born from the group's efforts. "It's an ongoing process," Dr. Borah said. "Shoals Big Idea gave us a sense of our community as a player in the digital space, and now we are working with some of those individuals with great ideas to see how far we can go with it."
This summer, the Innovation Pathfinder team will see its efforts to reach young people come to fruition through digital coding camps. Courses in basic coding, mobile app creation, 3D video game creation and programming via Minecraft will be offered to students ages 8 to 10 and 11 to 14. Team leader Giles McDaniel of the Shoals Entrepreneurial Center said, "We are looking forward to introducing digital skills through a fun learning experience. These first camps are for middle school aged participants and we hope to introduce digital skills training to a much broader audience in the near future."
The Quality Connected Place Pathfinder team is led by Shoals Chamber of Commerce president, Steve Holt, and vice president, Mary-Marshall VanSant. Holt said, "Our mission has been to determine what currently exists in the Shoals area regarding broadband and fiber, along with the location of this infrastructure." VanSant added, "We are currently working to increase the number of public Wi-Fi hotspots, which will provide better access to all, particularly for students using tablets in place of text books who do not have Internet access at home and need to complete homework assignments." 
Dean Greg Carnes is leading the Strategic Messaging Pathfinder team in "developing a new narrative to describe the ingenuity and creativity that has been a part of the Shoals community for several generations." He said, "Many leading artists and entrepreneurs have chosen the Shoals as the best place to develop their craft and business. Our task is to find an effective way to communicate this to others." 
You can learn more at https://www.una.edu/strategicdoing/index.html or contact Janyce Fadden at Jfadden@una.edu. 
May 2015
March 2015
February 2015
January 2015
Archives