College of Business Names New Associate Dean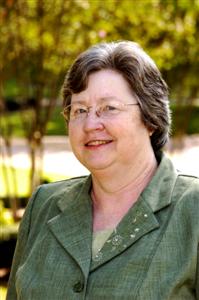 Dr. Paulette Alexander appointed as full-time Associate Dean, College of Business

Dr. Alexander has moved from her previous position as Chair and Professor Computer Science and Information Systems Department and part time Associate Dean into a full time position with the Dean's office to assist with various initiatives campus wide. Dr. Alexander has been at UNA since 1981. "It has changed dramatically," she said.
The Computer Information Systems program was part of the Marketing and Management Department when she started with the university. Immediate feedback from the press of a button was still a long way off and mobile devices were yet to be imagined. "There's been a huge shift in my discipline," she said. The onset of technology has changed the way classrooms are run, registration is conducted and how communications are delivered across campus. The Computer Science program is no longer in the Arts and Sciences Department but in the College of Business alongside the CIS program.
"I'm excited about the new role I'm about to undertake and what I can do to help with many of the new initiatives we are putting to work," she said. "I look forward to exploring new challenges." She said the COB is poised to grow and make a significant difference on our local economy. "We are in a position to provide services we have not been able to provide in the past to our students and our community," she said. She's also very pleased to have Dr. Nickels step into her former role.
"Dr. Alexander is a great asset for the College of Business, " commented Dean Carnes. "She is a tireless worker whose priorities are clear - - those being to ensure that students receive an excellent education and that faculty have the resources to do their jobs well. She is a great colleague and I look forward to working with her in this new full time role as Associate Dean."
To learn more about the College of Business, click here.
August 2014
July 2014
June 2014