Undergraduate Student Excellence: Thomas Rhodes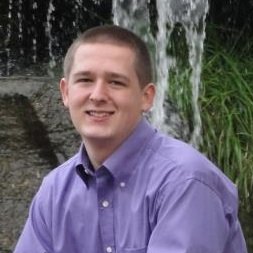 Thomas Rhodes was one of two students UNA sponsored to attend the National Association of State Boards of Accountancy (NASBA) Center for the Public Trust conference this summer in St. Louis, Missouri. The Center for the Public Trust is a nonprofit organization striving to win the public trust by encouraging ethical leadership in business, institutions and organizations. Thomas said, "good ethics are so important in the business world, UNA students could really benefit from the organization's direction." Thomas said he is hopeful the UNA chapter will unfold this Fall or next Spring.
Thomas grew up in Tuscumbia, Alabama, where he attended Covenant Christian School. "Of course I started at UNA the following semester," Thomas said. "And I'm loving it." Thomas is a senior working toward his BBA in Computer Science and Information Systems with a minor in HCI/UX. He's enthusiastic about the newly added Human Computer Interaction and User Experience Minor and feels there are a great many opportunities within the new course of study. He has taken only one class within the minor requirements thus far, which Dr. Crabtree taught last Spring. In that course, Thomas said he was introduced to professionals from established businesses including the Northrop Grumman Corporation and Intergraph, who shared with the students real world situations that demonstrate the importance of human application in technology. Thomas said of the HCI/UX Minor, "It's really cool that we've got something interdisciplinary. Collectively, we make up a pretty interesting group of people. I haven't taken any classes that aren't't inside my major yet but I'm looking forward to it. It's sort of out of my comfort zone but still within that same area of study. It will definitely be a good challenge."
Thomas is a member of Phi Kappa Phi, Delta Nu Delta and the National Society for Leadership and Success. He's been on the Dean's List every semester he's attended UNA and is in the Honors Program.
Thomas said his UNA professors and instructors have been integral in his education and always available outside the classroom for advice, direction and encouragement. He said the campus doesn't't feel small, per se, but it's size allowed him to feel like he was a part of something, and that he's able to connect with people and take advantage of good opportunities. Thomas will graduate in December, 2015.
Click here to learn everything that The Department of Computer Science and Information Systems is supporting to help educate today's students.
August 2014
July 2014
June 2014