MBA Student Wins International Competition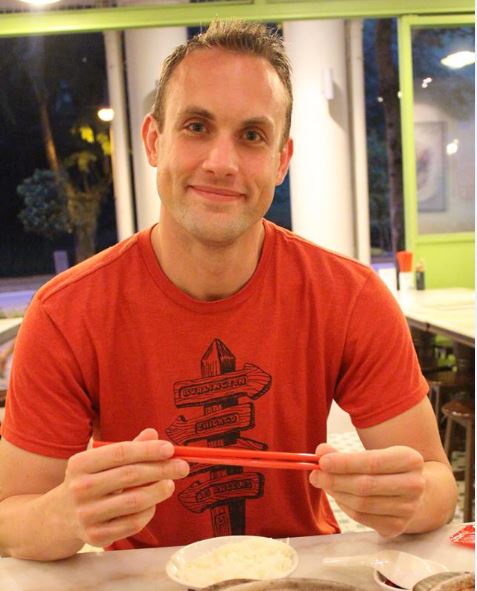 The Capstone Challenge is an International competition of business acumen for graduate level students. Mike Veigel earned a Bachelor's degree in English and Computer Science from Harding University, and a Master's degree in Software Engineering from the University of Advancing Technology. He is presently pursuing an Executive MBA from UNA, completely online.
Mike is currently a software development manager of mobile solutions for mortgage software company Ellie Mae. He has held this position for nearly three years, so when he decided to pursue an Executive MBA degree, he needed a combination of flexibility, affordably and quality from a respected institution. After extensive research, Mike found UNA to fit all three qualifications.
"When I entered the Capstone Challenge," Mike said, "I knew very little about running a business and was just getting started in the Executive MBA Program." The competition was certainly a learning curve. Over 1,760 contestants from 36 different countries raced to acquire profits from fictitious business ventures based on a number of variables. A photograph of Mike's workstation shows four computer monitors that display spreadsheets and other information he used to grow his business. It didn't't go well in the beginning.
In round six, Mike's business profits hit a negative $100,000. He was virtually running his business into the ground. A strong intuition and an unorthodox, gutsy move urged him to throw out the plan he'd been working with, and consequently all his spreadsheets, and start fresh with a new strategy. By round eight his cumulative profits bumped $67 million. The leader in round six bragged only $23 million in profits. Mike entered the competition for the sheer challenge of the endeavor and to interact with and compete against students from all over the world. He even made friends with some of his competitors.
Mike has taken his learning experience from the Capstone Challenge and folded it in with the valuable education he is receiving from the UNA MBA program to follow a more business-minded direction he feels confident about pursuing and utilizing outside academia.
He said the course he took in Human Resources helped him understand how to capture better metrics to "win your winners," a phrase his present company of employment has adopted. The class also helped him understand how to better use given tools within business. Mike said the UNA professors were indispensable in helping him to prepare for the challenge.
When he's not winning winners or studying for his MBA, Mike rock climbs and practices yoga and meditation. He trained in Muay Thai, a mixed martial arts, from a respected school in Thailand. He is also an avid video gamer.
Mike remains enthusiastic about both the UNA MBA program and the Capstone Challenge. "I really do hope that other students are inspired to give it a shot and, with the help of the wonderful faculty at UNA, go on to win the championship in the future."
Learn more about our MBA Program here.