JoiLand is First Shoals Applicant at Alabama LaunchPad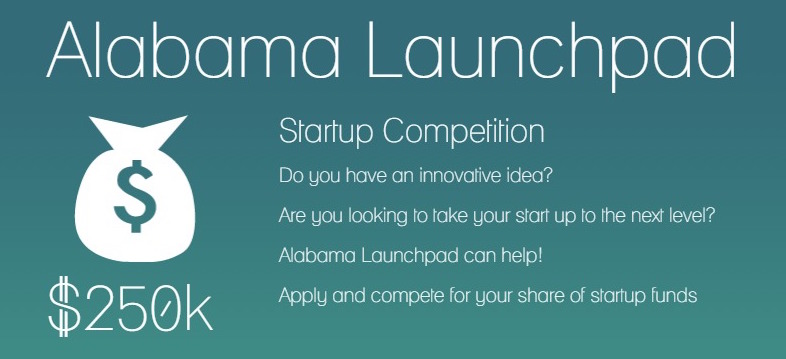 Alabama LaunchPad seeks out promising start-ups in the early stages of development and helps them move their concept toward a tangible product. Anne Ryan Leavitt's mothership company, JoiLand, currently has two smart phone apps in the works. "It's an innovative technology company," she says. "And our focus is on usability. Our goal is to become a leader in innovative smart phone applications." Anne Ryan is CEO and co-founder of JoiLand, along with her father and Shoals native, Joey Leavitt. Anne Ryan's sister Emily Rose Towery is helping with the app design and the company's social media platforms while attending UNA.
JoiLand's primary app, TAGN, is designed to make saving and searching photos easier for users. "What problem does every single person with a smart phone have"? Leavitt says. "It's finding your pictures." The app allows users to save and file their images in real time by using meta data outside the existing date tags, allowing for easier search capabilities down the road. With this app, users will be able to search by word and number as well as date. This function is bundled with a new private social network for sharing photos.
"We are invested in the Shoals," she says. "We've had a lot of support from the Shoals Entrepreneurial Center and Dr. Santanu Borah at UNA. We're really involved with the Strategic Doing movement and making the Shoals the next digital hub and we really think this will give the city a boost and help get it going."
JoiLand is one of 11 startups chosen by a five-judge panel from an initial field of 22 applicants.
A program of the Economic Development Partnership of Alabama, Alabama LaunchPad offers entrepreneurs up to $250,000 in funding and mentoring.
More information about JoiLand can be found here.  Click here to learn about everything Alabama LaunchPad has planned.
July 2015
March 2015
February 2015
January 2015
Archives