Undergraduate Focus: Miracle Osborne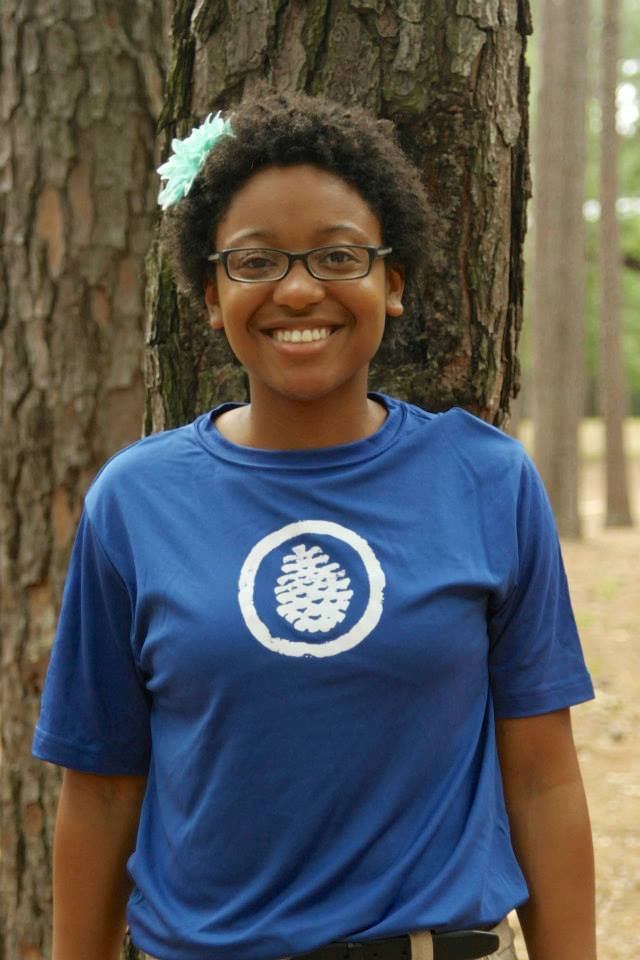 Miracle Osborne is a senior pursuing a double major in Accounting and Professional Spanish with a Minor in International Studies. She graduated from Austin High School in Decatur, Alabama, and did not anticipate coming to UNA at first. Her sister is a UNA alumna so Miracle wanted to pursue a different route, like attending art school in Nashville. Several visits to the UNA campus later, she was wholly impressed.
 "What really drew me to UNA was the Honors Program," she said. "I applied to several different honors programs as well, but at UNA, as soon as I got in they were so welcoming, emailing me, contacting me. I got to register for classes in April of my senior year in high school, there was scholarship money involved, trips planned, just a lot of excitement revolved around this program and that drew me in."
Miracle has been a member of the Student Government Association, Freshman Forum, Alpha Delta Ki sorority for which she currently serves as treasurer, La Grange Society, Hispanic Cultural Organization, and serves as a Navigator, a Senator, and in the Language Partner Program by working with ESL students.
Miracle has found many mentors at UNA. "Dr. Vance, my advisor for the Foreign Language Department, is one of the reasons I studied abroad in Spain for a semester and she's helping me study in Cuba next spring, which is really exciting," she said. "Dr. Vince Brewton, of course, who is director of the Honors Program. He's the one who believed in me enough to bring me into the program. Dr. Christy also helped me go to Spain. They've really made a mark on my life since I've been here." 
She is one of three recipients of the North Alabama International Trade Association Scholarship (NAITA) for the 2014-2015 academic year. NAITA is a non-profit business-driven organization with a mission to promote economic growth through international trade education, training and networking. Each recipient received a $1,000 scholarship toward tuition. "Being awarded this scholarship was not only financially beneficial, but secured my vision for an international career path," Miracle said. "Thanks to NAITA and their efforts to plunge North Alabama into a global market, I feel confident about dreaming on a global scale, and NAITA has affirmed that my dreams are doable and sustainable." 
Miracle studied in Valencia, Spain, during the spring 2014 semester through the Magellan Exchange Program at the Polytechnic Institute of Valencia. "It was a really, really neat experience," she said.
Next spring, she hopes to study in Cuba or Columbia, and is looking into a possible internship in Germany over the summer. She plans on pursuing a graduate degree in International Studies, but not before spending a year teaching abroad or doing missionary work abroad. She may also sit for the CPA exam in that time. "I want to pursue a career that deals with international affairs," she said. "Either with the United Nations or a non-profit, anything along those lines. Whether I get to work abroad, in third world countries, or in D.C., just wherever there are people who are different from me and I can interact with different people from different cultures and places on a consistent basis."
March 2015
February 2015
January 2015
December 2014
Archives