The Ark Labs Gets Boost Through GIGTANK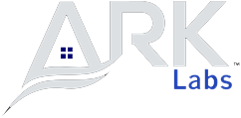 Florence-based startup The Ark Labs, which was founded by Robbie Hillis '96, was accepted into a 12-week accelerator program conducted by GIGTANK in Chattanooga, Tennessee. GIGTANK is a boutique accelerator for seed-stage startups developing ultra high-bandwidth business applications that is strategically located in the nation's largest ultra high-speed broadband metro area.
The Ark Labs is a platform that improves water efficiency in residential homes. The technology leverages artificial intelligence software in conjunction with smart devices to conserve water. Through the 100-day summer accelerator program with GIGTANK, The Ark Labs was one of 14 teams that received entrepreneurial mentorship, industry expertise, market access and space to live and work with the necessary tools to launch their startup. The accelerator culminated with a demo day on July 28th in Chattanooga. Since then, The Ark Labs has been honored to be named a member of the Class of 2015 for the Early Innovator Award given by the Chattanooga Technology Council. They also recently won the Shoals Idea Audition held on the campus of UNA.
There are $5 billion in annual insurance claims yearly for water damage. In addition there are also 1 trillion gallons of water leaked each year. The Ark Labs is the most robust, yet easy to use, water-monitoring platform powered by artificial intelligence software. We will make a direct impact on our ecosystem while striving to save every drop of water possible.
December 2015
September 2015
July 2015
March 2015
Archives