Alumni Focus: Stephone Darby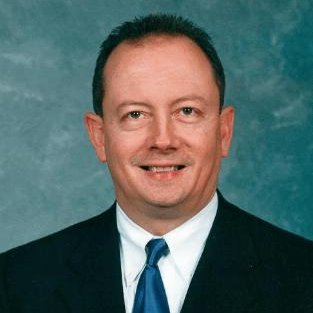 Shoals native Stephone Darby started his business, Advanced Information Technologies, in 1993. It began as a software design and development company, later adding network services, and today, 21 years later, the company has become a full service regional information technology service firm that provides hardware, software, managed services and I.T. Consulting. In 2003, Stephone founded Technology Logistics, Inc. which provides manufacturing and export logistical services for defense related intellectual property. The U.S. Department of Defense, multiple European countries and a handful of additional prime contractors are among Technology Logistics' clients. "I decided while in high school that I wanted to pursue a career in the computer field with a business emphasis," he said. "UNA's School of Business had a good reputation. I was already employed and I could live at home while attending. And, my high school sweetheart (now my wife) attended UNA. I have never regretted my choice to attend UNA and would do the same if I were graduating high school today."
Stephone graduated in 1983 with a BS in Management Information Systems (MIS) and Marketing. He returned to UNA a few years later and completed an MBA in 1990, attending night classes while working full-time in Huntsville, Alabama, and Yellow Creek, Mississippi. "The Yellow Creek opportunity brought me back home to the Shoals area and it was during the three years I spent there that I decided to start my own business," he said. While attending UNA as an undergraduate, Stephone gleaned advice and guidance from local business owners who visited the campus and classes as guest speakers. "I remember a class where we had business leaders from the community come to class and share their experiences and offer advice. There is no substitute for real-life experience and if it can be integrated into a class curriculum, the students will benefit immensely," he said.
Stephone's first technology job, one of two part time jobs he kept while earning his bachelor's degree, was with Group W Cable, writing programs on an Apple 3 system, the predecessor to the Macintosh. Technology has changed immensely in the last 30 years and Stephone emphasized the importance of staying current and always updating one's skill set. Still, he credits his UNA professors for having influenced and guided him on this path. "Due to their attention to me and my passion for technology, I remember all of my MIS professors who taught programming languages," he said. "These classes were challenging on multiple fronts; my professors demonstrated a patience and willingness to help, which in turn made no question too small and gave me the confidence and foundation that I needed to start my career in software development."
Stephone found that the small class sizes at UNA allowed his professors to spend more time with him as an individual, and that the planned curriculum for his degree offered wide exposure to all areas of business, including management, marketing, accounting, finance and economics. "Even though I have always worked in the technology field, the knowledge I gained has been very useful for the different automation requirements that I've had to address in my career," he said.
October 2014
September 2014
August 2014
July 2014