Introducing Johnette Davis, Development Officer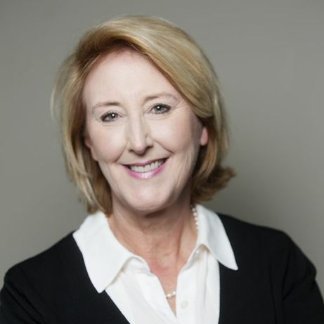 This fall, we welcome Johnette Davis as our Development Officer in the Office of  Advancement for the UNA Foundation, a nonprofit, independent entity that works in tandem with UNA to raise funds for university programs and initiatives. As Development Officer, Davis works specifically to seek financial contributions for the College of Business, the College of Education and Human Sciences, and International Studies. "I look forward to meeting our alumni, donors and friends," she said.
Davis moved to Florence from Birmingham, Alabama, with her husband three years ago and immediately became involved with area organizations. In 2013, Davis began working with UNA to produce UNA Derby Day, a successful fundraising event that coincides with the Kentucky Derby, one of the South's favorite sporting events, raising $40,000 in its inaugural year. The second annual Derby Day raised $75,000 for the university.
The UNA Foundation offers various giving levels that support any number of initiatives, in addition to supporting the traditional curriculum. The College of Business is on the forefront of the changing business world and focuses significant attention on promising areas including innovation, engineering, and entrepreneurial ventures. The Center for Professional Selling, which gives students highly marketable skills that lead to immediate job placement post-graduation, is an additional focus for growth in the COB.
One project close to Davis' heart is to travel to regional cities with UNA alumni communities to meet individuals and introduce them to programs and initiatives the College of Business is implementing for its current and future students. Davis urges new graduates to stay connected to their alma mater and to start giving right away, even if only a small amount is feasible. Financial gifts are not the only contributions an alumni can make. "We invite alumni to participate, to be a part of the effort to grow the COB." And while events like UNA Derby Day are productive - and fun - annual giving is the lifeblood of the UNA Foundation. "It is essential," Davis said, "to making our programs sustainable. When we can anticipate an alumni's commitment to an annual giving level, it puts us in a much better position to plan and grow our programs."
You can reach Johnette Davis and learn more about current and future projects by email or telephone.
Johnette Davis
Interim College Development Officer
Office of University Advancement
P: 256-765-5081
C: 256-412-4088
E: jdavis29@una.edu
October 2014
September 2014
August 2014
July 2014