MBA Launches New Concentration in Project Management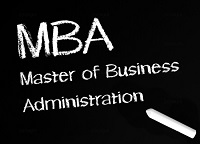 Careers in Project Management are becoming increasingly available and lucrative on a global level, with an estimated 1.57 million jobs open each year, according to the Project Management Institute (PMI). PMI research returned mean salary expectations for those with one to three years of experience at $77,000 annually, and $111,000 a year total mean compensation. The COB MBA program launches a Project Management Concentration this Fall semester with a strong reception and substantial growth potential which promises to better equip UNA graduates entering this expanding industry. "This new concentration was announced in July, merely two months ago, and there are already 12 students enrolled. It is a growing program that is new to our market and we expect this growth to continue and accelerate as knowledge of the program spreads," Diane Kutz, PMP, in the Department of Management and Marketing said.
Students pursuing the MBA with a Project Management concentration will build upon the current skills and knowledge that have already been established to prepare for a career in the project management discipline, as a project manager or project team member. Additionally, completion of this program prepares students to pursue further credentials in the project management area, including the knowledge and skills required for the PMI Certified Associate in Project Management (CAPM) certification exam or the Project Management Professional (PMP) certification exam. The CAPM is a stepping stone to the full Project Management Professional (PMP) certification that can be obtained after many hours of experience as a Project Manager. Courses in the MBA Project Management Concentration focus on the application of project management methodology within public and private sector organizations and are accessible to students in the MBA program and other disciplines, upon meeting admission criteria. Kutz said, "This program was designed so that it will qualify to be accredited by the Project Management Institute Global Accreditation Center for Project Management Education Programs (GAC)."
Two new courses within this concentration will be offered beginning in the Spring 2015 semester. Cases in Applied Project Management will explore project management practices in today's business environment. In this course, students will examine topics covering scope management, time management, cost management, quality management, human resource management, communication management, risk management, procurement management and stakeholder management by evaluating case studies of failed and successful projects with emphasis on global projects managed by virtual teams. The second course, Leadership and Team Building, will investigate the issues of becoming an effective leader and developing teamwork within organizations. Certification in Project Management will require additional coursework including a Capstone course that provides students with the opportunity to work with a business in initiating, planning, executing and closing a project.
As this program is newly formed, we are actively seeking currently employed Project Managers to act as mentors for the students enrolled in the Project Management MBA concentration, and companies that would like to work with students through internships and job placement. We invite alumni to get involved with this vital new MBA concentration by becoming Project Management mentors and guest speakers to classes. "It is my goal to provide each student in this program with a professional mentor," Kutz said.
If you are interested in learning more about this exciting new program, serving as a project management mentor or speaking for one of our classes, please contact Diane Kutz, PMP at 256-765-5076 or dckutz@una.edu.
September 2014
August 2014
July 2014
June 2014