New Faculty Members Join the College of Business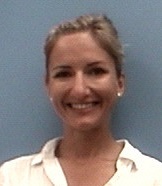 Dr. Katerina "Katie" Hybnerova has accepted an Assistant Professor of Marketing position in the Management and Marketing Department beginning Fall semester 2014. She holds a BBA from Mississippi University for Women, an MBA from Millsaps College and a Ph.D. in Business with a Marketing concentration from the University of Mississippi in Oxford. Originally from Czech Republic, Dr. Hybnerova spent her first grade school years in Manhattan, then moved to Memphis, Tennessee, with her family, then back to Czech Republic for high school. Her grandfather was an Olympic volleyball trainer in Czech Republic, her mother played for the Junior National Volleyball Team during her childhood, and Dr. Hybnerova played volleyball herself during high school and college. It was volleyball that first brought her to the UNA campus for a summer camp conducted by Coach Matt Peck. "When I saw the posting for the position online, I loved the thought of staying in the area, because of the volleyball history at UNA and because my family is nearby," Dr. Hybnerova said. She said she fell in love with the campus, the faculty and the North Alabama landscape. "UNA has been a perfect fit for me." Dr. Hybnerova will be teaching courses with a sales area focus and assisting in managing the Center for Professional Selling.
---
Dr. Jason Watson joins the College of Business faculty this Fall as Assistant Professor of Computer Information Systems. He holds a BBA in Computer Science, and a Masters in Information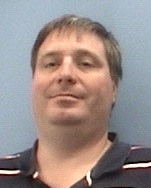 Technology and his Ph.D. in Information Technology from the University of North Carolina at Charlotte. "UNA is the perfect size for my family and me," Dr. Watson said. "I'm very excited for the opportunity to be here."  Dr. Watson had been looking for a reputable university that places a strong emphasis on teaching, which is his passion. He said UNA met all the criteria. He will be teaching the new HCI/UX course implemented last Spring semester. The Human Computer Interaction and User Experience class is part of a new minor in a multi-disciplinary area of study that addresses the growing field of User Experience. Dr. Watson hopes to see additional HCI courses develop and a Major in HCI offered before long. "I think it will bring more students into the computing field and into the College of Business from other areas who would not otherwise have considered it.," he said. "It's a great field for students to pursue, and I'm excited to be a part of that growth at UNA."
---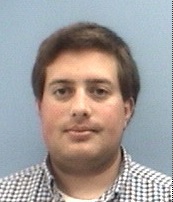 Dr. Jason Imbrogno starts as Assistant Professor of Economics this Fall semester in the College of Business. He completed his undergraduate studies in Economics and Biomedical Engineering at Johns Hopkins University and received his Masters and Ph.D. in Economics from Carnegie Mellon University. Dr. Imbrogno grew up in Pittsburgh, Pennsylvania, and after attending universities in the North East, he was ready for a move south. "I like Florence," he said. "When I came to visit, I liked the campus and the professors I met at UNA. The research work they are doing is very interesting and I like that UNA is focused on teaching more than research, unlike a lot of universities." Dr. Imbrogno will be teaching Principals of Microeconomics and Statistical Process Control this semester.  When he's not teaching, Dr. Imbrogno is a lifelong NHL and NFL fan. Alabama has neither, but he's already purchased Tennessee Titans tickets and looks forward to engaging with UNA athletics. He's been a baseball umpire since age 12 and for the last four years he's umpired on the college level.
September 2014
August 2014
July 2014
June 2014