UNA Student Scores Among the Highest on CPA Exam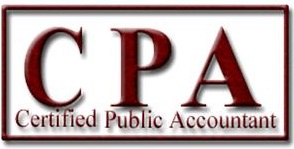 Passing the Certified Public Accountant (CPA) exam is a nationwide requirement for every practicing accountant. While the national average pass rate hovers in the low to mid 40% range, UNA's pass rate in 2013 was an impressive 63.1%, second only to Auburn University's 63.4% among Alabama universities. College of Business Dean Greg Carnes said, "UNA has had the second highest score in Alabama for three consecutive years now." Both Samford University and University of Alabama rank below UNA.
The exam is developed by the American Institute of CPAs to ensure that individuals performing accounting and auditing services have satisfied rigorous standards. The exam results also provide a national standard for gauging the success of university programs. That a smaller public school competes with, and surpasses, considerably larger institutions, some of which maintain highly competitive entrance requirements, points to the excellence of UNA's Accounting Program. Department of Accounting Chair, Mark Lawrence said of the collective pass rate, "It reflects well on our faculty as well as the quality of students we have at UNA. We do try to ingrain in our students the importance of the exam, and our curriculum is designed to help them prepare and succeed on the professional exams in accounting."
Dean Carnes described Accounting as a particularly demanding major that requires many hours of study. Most of UNA's Accounting students hold jobs while attending school, which means they must master time management skills to also do well scholastically.  That UNA students consistently score so well on the CPA exam lends confidence to those in the program and promises that their dedication to school and the program will deliver a solid grade on the exam and a valuable asset when entering the job market. Dean Carnes said, "Having the CPA exam on your resume indicates a very high level of mastery of what's considered to be the common body of knowledge for accountants has been achieved. And for potential employers, a high pass rate among UNA students assures them that our graduates are well prepared for the job."
UNA graduate Jacob Schuetze, Staff Auditor at LBMC, the largest accounting firm in Tennessee, said "UNA's Accounting program helped me to have a good understanding of key concepts covered by the CPA exam. This definitely shortened my study time."
UNA faculty stay relevant and current with the changing practices in the accounting profession, providing the most pertinent information and material to students. Small to medium class sizes invites faculty and students to develop strong relationships; 15 to 35 students per class allow professors to learn their students' names and personalities. Professors keep generous office hours, establishing open communication between staff and students, as they are accessible to students when additional guidance is needed.
For prospective, current and former UNA Accounting majors, continued success on the CPA exam represents tremendous value for each student and the university as a whole. For information on recruiting UNA accounting majors please contact Dr. Mark Lawrence or Dr. Gregory Carnes.
September 2014
August 2014
July 2014
June 2014