Unique Innovation Engineering Program Launched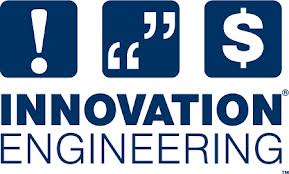 UNA is proud to announce that it will launch one of the first programs in the Southeastern US dedicated to the multidisciplinary field of Innovation Engineering. Innovation Engineering is a new field of academic study and industrial practice based on a body of knowledge comprised of 48 skills. It is a multi-disciplinary program blending humanities, engineering, business, and patent law. The program was developed by the Innovation Engineering Institute, an alliance between Eureka! Ranch and the University of Maine.
Each student will now have a chance during their course of study to secure a patent on a new product or process he or she creates through the Innovative Engineering Lab! With this proposed minor, UNA is sure to see an increase in entrepreneurship and innovative thinking among its students that will spread throughout the community of North Alabama.
The University was recently granted a license by the Innovation Engineering Institute to offer this program. Dr. Santanu Borah, a Management Professor who has taught at UNA since 1992, will lead this new program. Dr. Borah recently discussed the exciting step that the College of Business is taking to launch the program this fall.
"The purpose of Innovation Engineering is to transform innovation and entrepreneurship from an unorganized idea into a reliable system, a scientific system, for profitable growth. It accomplishes this by creating a culture of never-ending innovation within organizations that delivers increased innovation speed and decreased risk."
This program will be offered as a minor so that all students, no matter their major, can consider adding Innovation Engineering to their academic program of study. Our international students will be able to take these new skills back to their home country. The idea of helping students create products and companies that will be successful across the globe is exciting!
How does Innovation Engineering help students become more innovative? The program teaches students to think strategically and to raise questions that must be considered for businesses to thrive in today's rapidly changing business world. Dr. Borah posed this important issue that businesses must face: "Whatever a company is doing today will be questionable in five years and will most likely be irrelevant in 10 years".
By using an innovation mind set, questioning everything and researching creative and new ideas, students will have tools to address complex business problems. Innovation in the global arena brings about a different set of challenges.  Each country has its own set of nuances that warrant special attention. Companies like P&G, BestBuy, Home Depot, Starbucks, and KFC have learned that the best practices in their home countries may not be effective in countries such as China and India. One example that Dr. Borah described is the incredible speed of the Internet in South Korea. The Internet enables users to utilize their mobile phone for everything in lieu of a desktop. Therefore, the mobile devices sold in South Korea need to have a larger screen than in the United States. Through the innovative minds of its management and manufacturers, Samsung delivered a larger screen to cater to the population's needs.
Dr. Borah attended a five day training session this spring at Eureka! Ranch and will also attend another five day session at the University of Maine where he will be immersed in all of the teachings of Innovative Engineering. This training will prepare him to lead the development of our four Innovation Engineering courses: Create, Communicate, Commercialize and Experience.
Challenge and frustration is inevitable in a business environment. Innovation Engineering equips students with the skills to look at each problem presented as a potential opportunity. The obstacle provides an opportunity to find constructive, inventive ways to overcome it.
We encourage anyone who might be interested in Innovation Engineering to contact Dr. Borah. He can be reached at 256.765.4605 or sborah@una.edu.