Pap Smear Recommendations
Women should have their first cervical cancer screening (Pap smear) at age 21 regardless of the onset of first sexual activity.
No screening is recommended in anyone less than 21 years of age.
Cervical cancer screening (Pap smear) is recommended every 3 years.
Although the Pap smear should only be performed every 3 years, an annual well-woman visit is highly recommended.
Annual well-woman visits are recommended to start as young as 13-15 years of age. This annual visit focuses on age appropriate education regarding development, body image, immunizations, contraception, preventing sexually transmitted infections, and healthy living. The well-woman visit may include a complete physical exam, pelvic exam, external genitalia exam, breast exam, STI screening, urinalysis, pregnancy test, and discussion of health status and sexual history.
An annual well-woman exam (which may include a Pap smear based on guidelines*) is required to receive a prescription for birth control pills.
Women who have had a total hysterectomy do not need a Pap smear. Women who still have their cervix intact should continue screening according to these guidelines.*
These guidelines* need to be followed whether or not a woman has had the HPV vaccine.
If you have ever had an abnormal Pap smear, consult with your physician concerning how often you will need a Pap smear.
*University Health Services bases our recommendations on the 2012 guidelines set forth by the U.S. Preventive Services Task Force (USPSTF) and the American College of Obstetricians and Gynecologists (ACOG).
If you have further questions or would like to make an appointment, please call University Health Services at 256.765.4328.
Hours and Information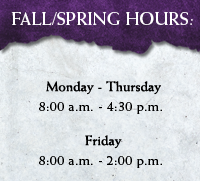 We accept walk-in/sick calls from 8:00 a.m.-11:30 a.m. Monday-Friday.

Appointments are available from 1:00 p.m. - 3:45 p.m. on Monday, Tuesday, Wednesday, and Friday. On Thursday, appointments are available from 1:00 p.m. - 1:45 p.m.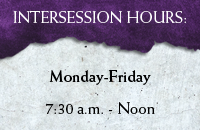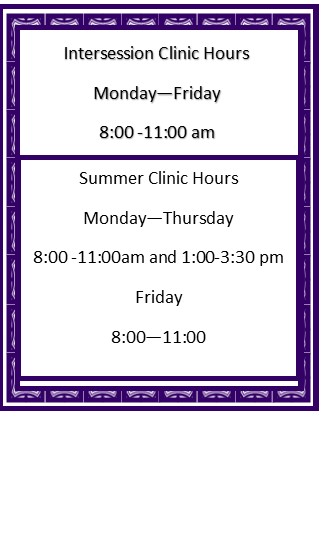 We accept walk-in/sick calls from 7:30 a.m.-11:30 a.m. Monday-Friday.

Appointments are available after 1 p.m. daily.
Please call 256.765.4328 to schedule an appointment.