Dr. Patricia Auxier, Medical Director
Patricia L. Auxier, MD earned her medical degree in 1982 from the University of Alabama at Birmingham with a specialty in internal medicine. She completed her residency at Baptist Health System in Birmingham, Alabama, after which she started her practice in Lexington, Alabama. Eight years later she moved her private practice to Florence, Alabama.  Dr. Auxier came to UNA in 1999 to serve as Medical Director at Bennett Infirmary and has been an integral part of University Health Services (UHS) since that time.  In addition to serving as director at UHS, she also serves as medical director at Gentiva Hospice.  In 2015, Dr. Auxier retired her private practice, but continues to work part-time delivering specialty services to Shoals residents on an as needed basis.  Outside of work, Dr. Auxier enjoys hiking and watching her favorite basketball team, the Kentucky Wildcats.
Hours and Information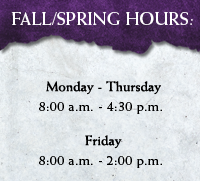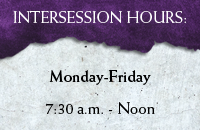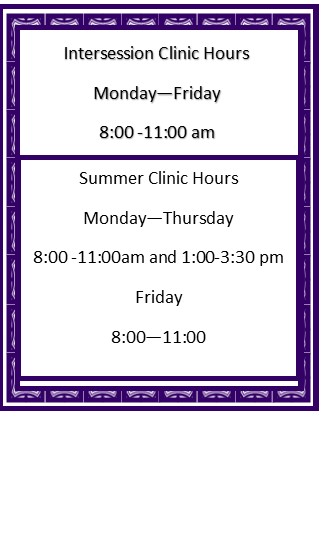 We accept walk-in/sick calls from 8:00 a.m.-11:30 a.m. Monday-Friday Appointments are available from 1:00 p.m. - 3:45 p.m. on Monday-Thursday. On Friday, appointments are available from 1:00 p.m. - 1:45 p.m. Please call 256.765.4328 to schedule an appointment.