Susan Glasso, Health Services Specialist
Susan Glasso, a native of Branford, Connecticut, moved to Florence in 1999.  Prior to leaving Connecticut, she worked in the Department of Orthopedic Surgery and the Office of Student Affairs at the Yale University School of Medicine.  Susan began her career at UNA in 2000, first working in the Social Work Department and currently functions as a Health Services Specialist at University Health Services.  She has always had a love for medical and university settings, as well as the daily interactions with students.  So, University Health Services at UNA is the perfect job for her.
Hours and Information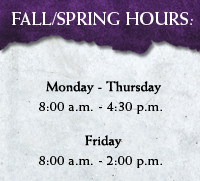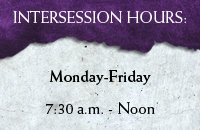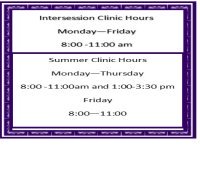 We accept walk-in/sick calls from 8:00 a.m.-11:30 a.m. Monday-Friday Appointments are available from 1:00 p.m. - 3:45 p.m. on Monday-Thursday. On Friday, appointments are available from 1:00 p.m. - 1:45 p.m. Please call 256.765.4328 to schedule an appointment.