Increasing Enrollment Indicates Growth, Appeal of UNA's Master of Professional Studies Program

Jun. 10, 2013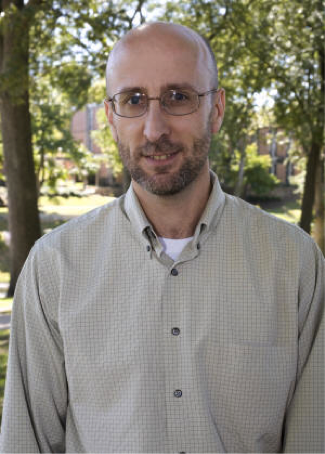 By Elise Cofield, Student Writer
FLORENCE, Ala. – One year ago, the Commission on Colleges of the Southern Association of Colleges and Schools (SACS) approved the addition of a Master of Professional Studies (MPS) online degree program at the University of North Alabama. Last fall, the MPS degree was put into effect and began accepting its first group of students.
"Interest in the MPS program was certainly strong in the first year, because it offers students such a degree of flexibility," said Craig Robertson, UNA director of the Office of Professional and Interdisciplinary Studies, where the MPS is headquartered.
The MPS is a 33-36-hour program, including an 18-hour core component and up to 15 hours in one of three areas of concentration: community development, safety and security leadership or information technology.
Robertson said the program recruited 20-plus students in the past year, and another eight are on track to begin this fall. This brings the program to its recruitment goal – in part, Robertson said, "because students see value in customizing their education."
"Because we have those three areas of emphasis in the program, we allow students to customize a set of four graduate courses that we offer," he said. "We are not regimenting that students take a specific set of courses – they get to make those decisions for themselves, based on their own areas of interest and specialization."
UNA is on track to see its first set of MPS graduates within the coming year, he added. As many students are non-traditional in the respect that they are taking classes part-time while also working jobs and caring for families, completion can take longer than it would for the traditional graduate student.
Robertson said the program appeals to a certain demographic of career-age individuals, particularly those who have been in the workforce for several years. He confirmed that the average MPS student at UNA is between the ages of 25 and 54.
"We are catering to an adult learner population," he said. "These are professionals out in the workforce now who are seeing the need to enhance their skill sets and to credentialize themselves for upward mobility."
Robertson said he, along with fellow faculty and administration officials, have already put into effect one change where they saw an opportunity for growth in the curriculum. With help from the UNA Department of English, a new course, Grant Writing and Administration, is being added to the pre-existing curriculum and will accept its first students this fall. The new course is EN 440W, IDS 440W or PRS 540W, open to undergraduates and graduate students alike. Students will receive instruction on finding granting opportunities, responding to a proposal, writing a proposal to meet specifications based on the request and building administrative structure.
The addition of the grant-writing class is the extent of the changes that will be made for the time being, Robertson said.
"We're following our plan of running the program for a minimum of two years before we start tweaking," he said. "I think we started out with a really good core program for all of these MPS students. It's too early for us to say what needs improvement, but in terms of talking about expanding areas of specialization, it's always wise to be looking at that."
MPS students have the option before the conclusion of the program to complete either a three-hour applied capstone project or a six-hour traditional master's thesis. Completion of a master's thesis is advised if the student is entertaining ideas of pursuing a Ph.D., Robertson said.
For more information about the MPS curriculum and advising, contact the UNA Office of Professional and Interdisciplinary Studies at 256-765-5003, email Robertson at ctrobertson@una.edu, or visit http://www.una.edu/masters-professional-studies/.