UNA Plans Triumphant May 2014 Encore for "Derby Day" Town-and-Gown Party, Foundation Fundraiser

Oct. 16, 2013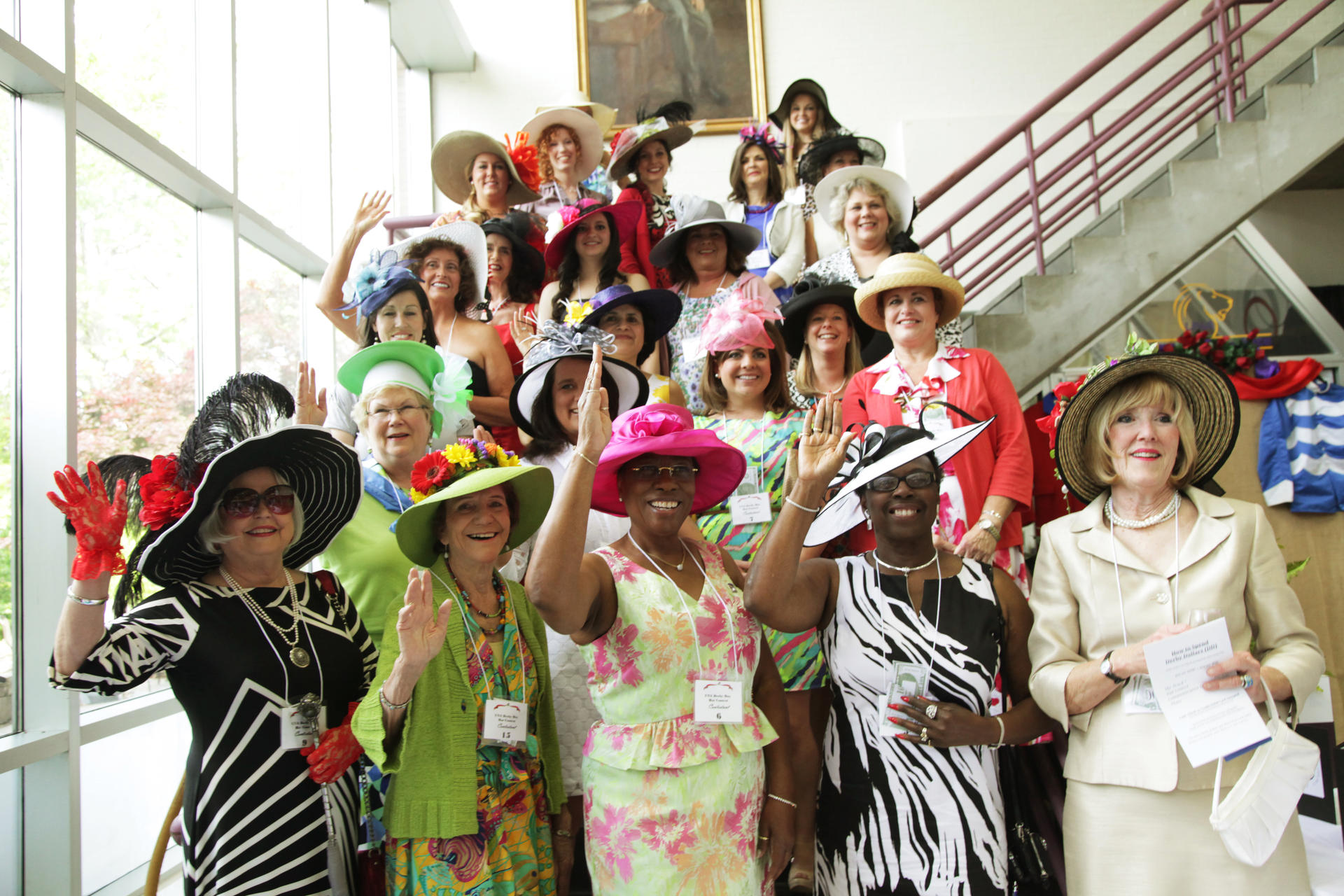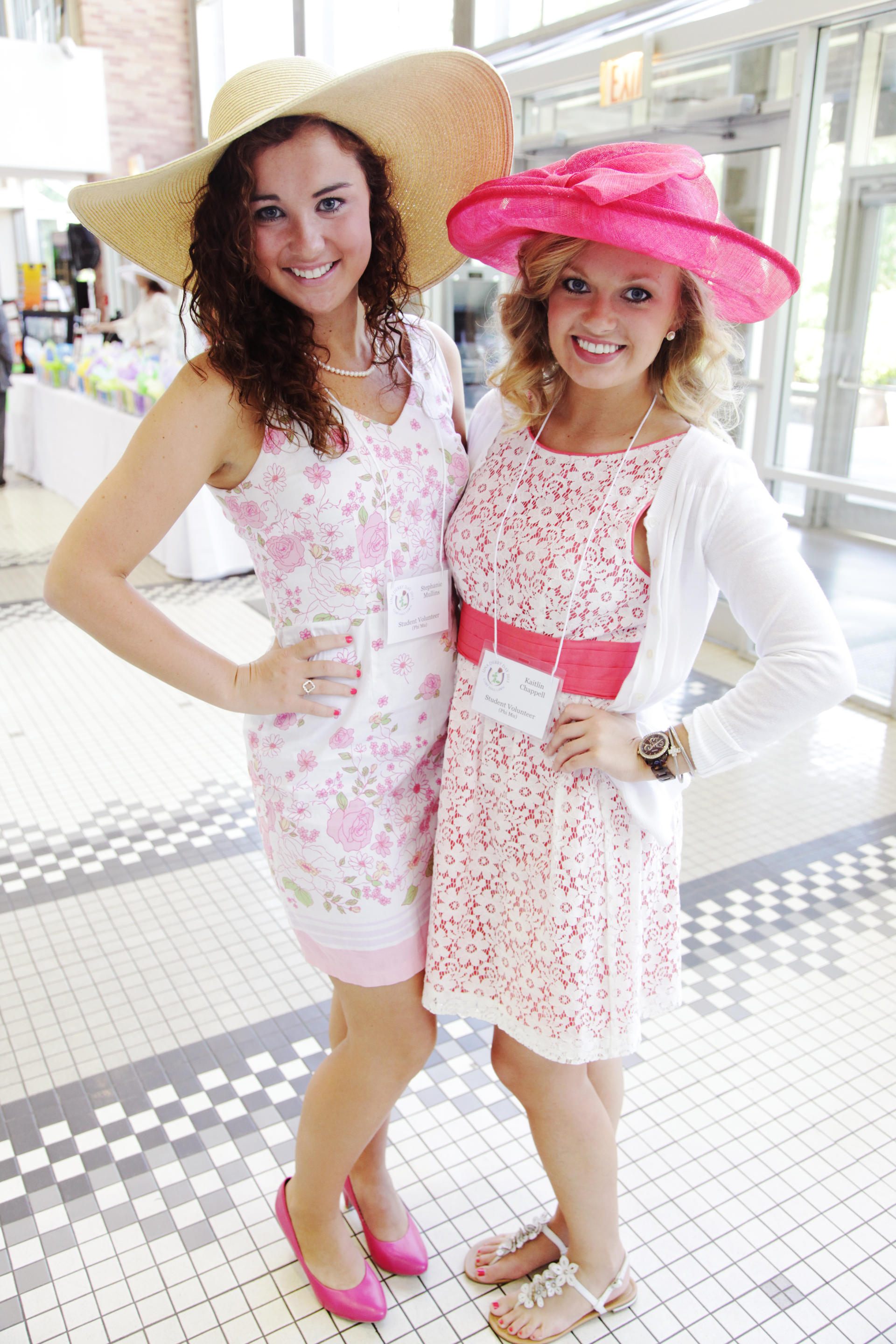 By Terry Pace, Communications and Marketing
FLORENCE, Ala. – The University of North Alabama is making plans to revive a triumphant town-and-gown celebration that made its public debut earlier this year.
UNA Derby Day 2014 will take place from 3-6 p.m. Saturday, May 3, on the grounds of historic Coby Hall on the UNA campus. The gala event once again coincides with the 140-year-old American cultural phenomenon known as the Kentucky Derby, hailed as "The Greatest Two Minutes in Sports."
"Derby Day 2013 established a strong foundation, through the community's enthusiastic support, and will enable next year's Derby Day – and future Derby Day events – to grow even stronger," according
to UNA alumnus Alisha Haataja, who is co-chairing the Derby Day 2014 steering committee with fellow UNA graduate Stephanie Coleman. "With the success of our inaugural event this past May, we are already off to the races preparing for next year's gala."
Hosted by UNA President Dr. William G. Cale and his wife, B.J., Derby Day 2013 drew a capacity crowd and raised more than $42,000 for the UNA Foundation's ongoing mission to support the institutional goals of the university.
"Sponsorship and support of Derby Day allows us to fill gaps that might arise in our scholarship program," Cale explained, "participate in events where we can interact with local leaders and elected officials, thank the employees of UNA for their years of service, meet an academic need where funds are lacking or help a deserving student cope with an unexpected problem."
Derby Day brings the UNA campus together with alumni as well as friends and supporters from across the surrounding region. The event itself offers a posh, high-spirited community party where Derby fans – donned in festive, oversized hats, bright colors, bow ties, seersucker suits and traditional Old South attire – can gather in a social setting to share the excitement of the race and its cultural connection to the area.
"The inaugural UNA Derby Day party drew over 300 big-hat-and-bow-tie-wearing participants, and I would say that was a great success," Coleman remarked. "It was a real team effort by UNA employees and volunteers from across the community, and I think we did the Derby and the UNA Foundation proud. With that in mind, I am hoping we can make the event even bigger and better than last year. Of course, our goal is to raise more money for the UNA Foundation by getting more local businesses and community members involved."
In addition to a live, big-screen broadcast of the actual "Run for the Roses" – the breathtaking horse race that takes place each May at Churchill Downs in Louisville, Kentucky – the festivities feature a buffet dinner, drinks, games, prizes, red-carpet photo opportunities and special commemorative Derby Day keepsakes.
"We are eager to continue this signature event of the UNA Foundation," noted Dr. Dan Hendricks, UNA's vice president for university advancement and executive director of the UNA Foundation. "Our university friends and the community had a fantastic time."
Derby Day also celebrates the historical kinship between the Shoals area and the world's best-known equestrian competition. The horseracing heritage of the Kentucky Derby can be traced back to James Jackson, an early 19th-century Irish immigrant who became one of the Shoals area's most prominent and prosperous early citizens. All modern-day thoroughbreds in America are descended from Jackson's horse, Glencoe, who trained north of Florence at the Jackson home, the Forks of Cypress.
"Derby Day honors an old Southern tradition and, in so doing, recalls a fascinating piece of Florence history," Hendricks added. "But when all is said and done, it is great fun and benefits UNA."
High-resolution photos from Derby Day 2013 are available for media use at: http://www.unalionsden.com/archive/album.php?album=UNA%20Derby%20Day&year=2013
A video of highlights from Derby Day 2013 can be viewed on YouTube at: http://www.youtube.com/watch?v=MMwWeiguMYQ