Grand Recital Feb. 18 Showcases Music Faculty Talent, Raises Funds for Student Scholarships

Feb. 16, 2014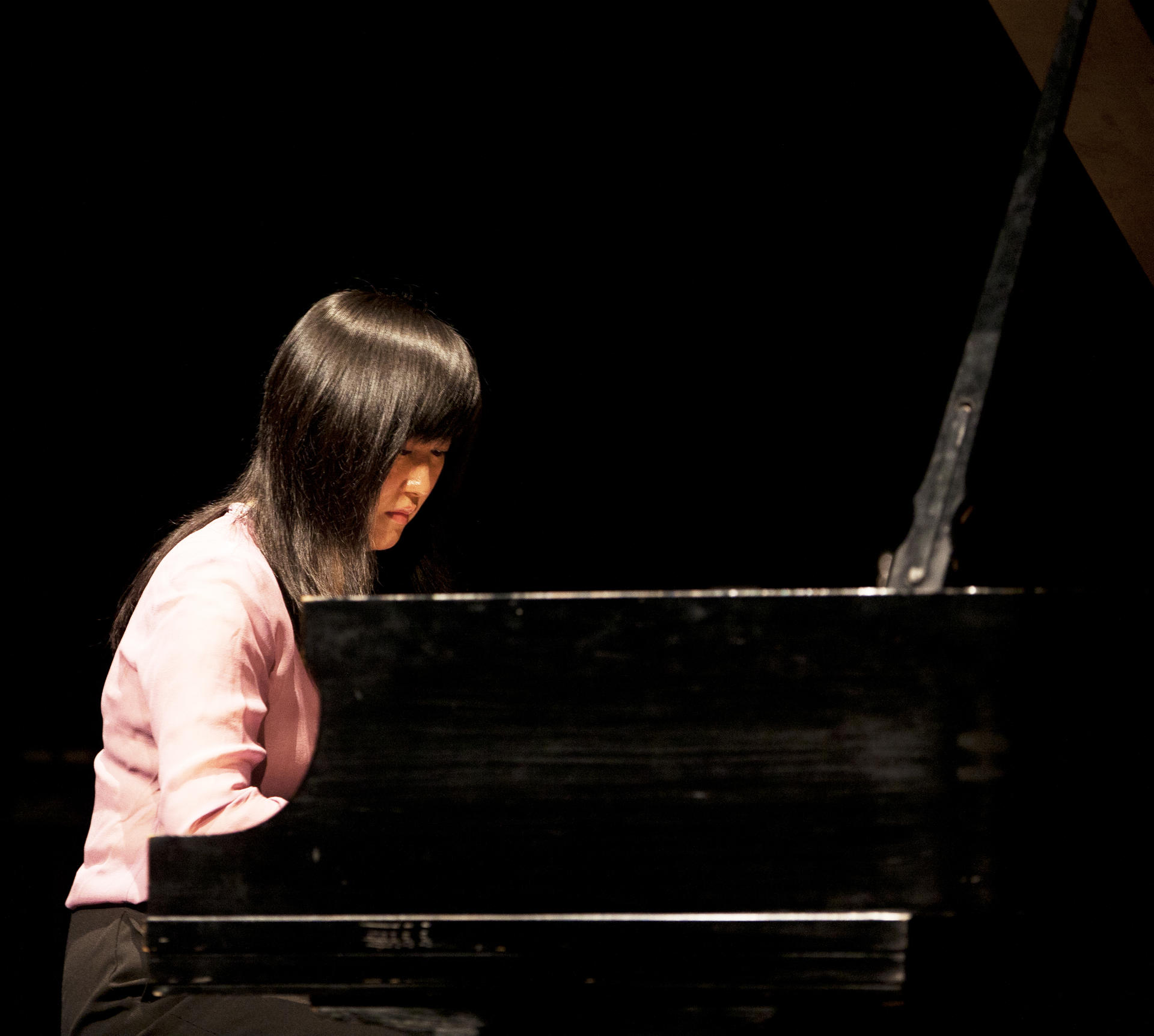 By Hannah Mask, Student Writer
FLORENCE, Ala. – Eight music faculty members of the University of North Alabama's Department of Music and Theatre will perform in concert Tuesday, Feb. 18, in order to raise funds for UNA music scholarships.
The 2014 Faculty Grand Recital, which begins at 7:30 p.m. in Norton Auditorium, has been tailored to intensify the audience's musical experience, said Carole Maynard, the department's events coordinator.
"The set-up will be different this year to provide a more intimate, salon-style performance," Maynard said. "The audience will be positioned in Norton Auditorium to be in more close proximity to performers than usual."
Because of the new set-up, a limited number of tickets will be sold. Tickets are $15 and can be purchased in advance at the Kennedy-Douglass Center for the Arts in downtown Florence, or online by visiting www.una.edu/music-theatre. All proceeds will go toward enhancing music scholarships at the university.
Dr. David McCullough, chair of the music and theatre department, said that while the faculty recital is a fairly new event, it's one that has been in the works for years.
"Hopefully, it's an entertaining event and one people can enjoy on an artistic level," he said. "It's also an event people will value because it so directly benefits our music students."
The 2013 faculty recital raised about $1,000 in scholarship funds, McCullough added.
"This recital is a way to highlight the music scholarship program and to invite others to partner with the faculty in supporting our students," said McCullough, who will play horn on the program.
Other performers include Meghan Merciers, clarinet; Whitney O'Neal, flute; Eddie Elsey, trombone; Yi-Min Cai, piano; and Viljar Weimann, violin; Tiffany Bostic-Brown, soprano, and Terrance Brown, baritone.
"We make opportunities available for people to contribute to the program at any time, and those who can't attend may decide to contribute in honor of the recital," McCullough said. "Some have decided to do that, and we are certainly happy to accept those contributions at the recital or at any time."
For more information, contact the UNA Department of Music and Theatre by calling 256-765-5122 or visit www.una.edu/music-theatre.
High-resolution photos from the 2013 Faculty Grand Recital are available for media use on the UNA Gallery at the following link here on our website:
http://www.unalionsden.com/archive/album.php?album=Faculty%20Grand%20Recital&year=2013