Award Opportunities
More award opportunities will be added as they become available
Casa Holdings LLC
University of North Alabama
Culinary Arts Management and Hospitality and Event Management Student Support Awards
 Casa Holdings LLC will partner with the Department of Visual Arts and Design to establish student support awards for students who study Culinary Arts Management and Hospitality and Event Management.
In order to be considered, potential candidates must meet the following criteria:
Complete the application.
Complete a 500-word essay on one of the following topics: "Life Lesson Learned from Culinary and Hospitality" or "My Passion for Culinary and Hospitality."
One-page resume.
Application and supplementary materials should be emailed to arts@una.edu no later than November 22, 2019. 
Award recipients will be notified by December 6, 2019.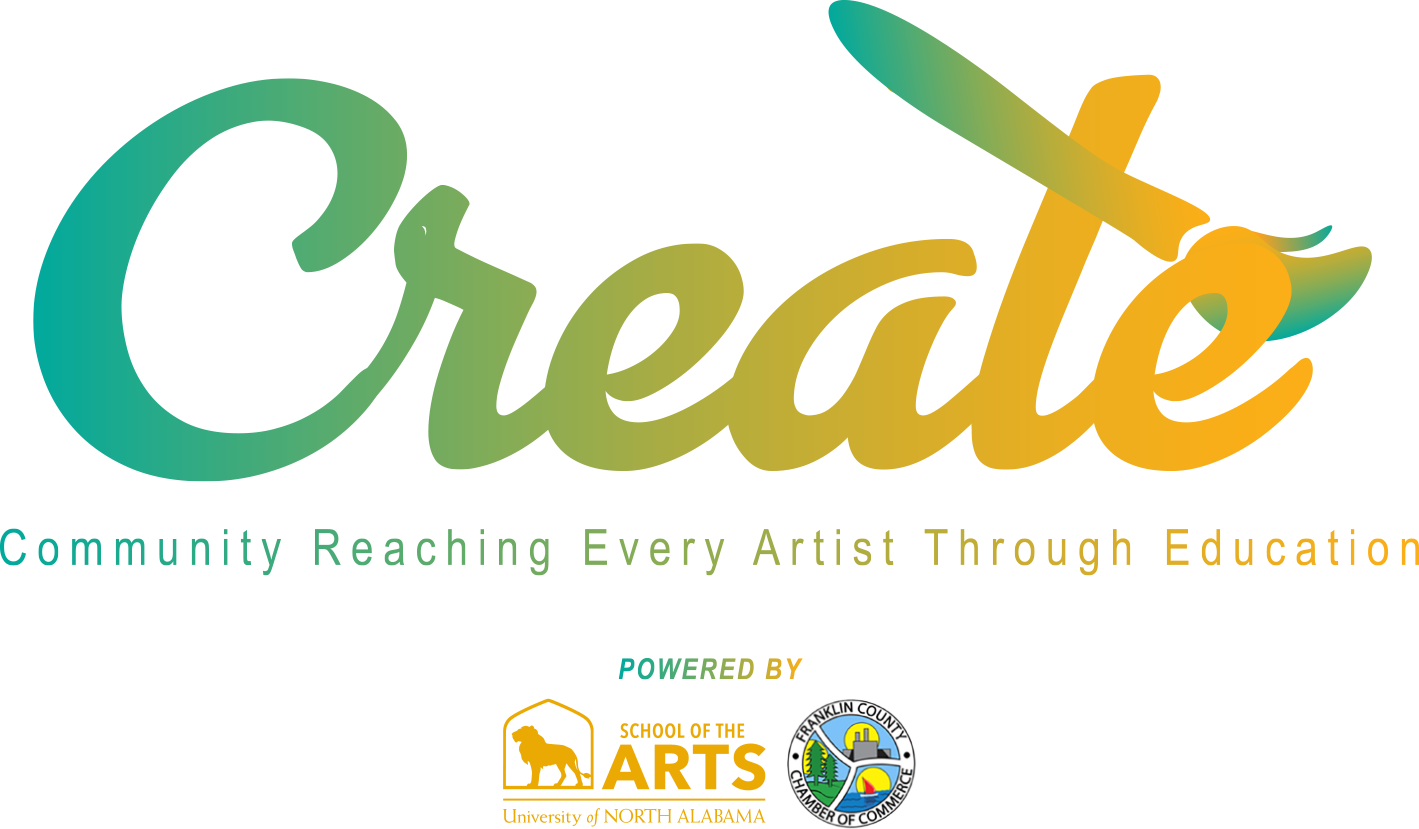 The School of the Arts is excited to announce a new partnership with the Franklin County Chamber of Commerce. This partnership will change the educational landscape for students in Franklin County by allowing them to focus on their educational goals without the burden of extraneous financial concerns. The CREATE scholarship is an opportunity to make a real impact in the lives of students in the Franklin County and Russellville City school systems. Through this scholarship opportunity, students will submit funding proposals to subsidize much-needed items such as books, room/board, and general items. The CREATE scholarship will ease the financial burden of those students seeking higher education at Northwest-Shoals Community College and the University of North Alabama.

We are currently seeking contributions to aide in funding this important scholarship.Your tax deductible gift will allow us to meet our goal of awarding $25,000 in scholarship funds to students participating in an artistic discipline.
To donate please make checks payable to UNA School of the Arts and mail to 
1 Harrison Plaza
UNA Box 5115
Florence, AL 35632
or contact 256.765.4559 to arrange a cash donation 
---
George and Anne Petty Arts and Honors Scholarship 

Application Deadline: February 1, 2020 
Through the generosity of Mr. and Mrs. George and Anne Petty, the Honors College and the School of the Arts have an opportunity to award $5,000 to deserving arts and honors students. In order to be considered:
Candidates must be in BOTH the Honors College and the School of the Arts.

Candidates must complete the application found HERE and submit to arts@una.edu.
Provide an academic resume with the submitted application.