Box Office
Click on the "Buy Tickets Now" button to purchase tickets.
To purchase tickets over the phone, call the School of the Arts at 256-765-4559 or
visit Gallery 126 at 126 W. Tombigbee St.
For more information about upcoming events, contact Vanessa Borelly at 256-765-5122 or
vborelly@una.edu
.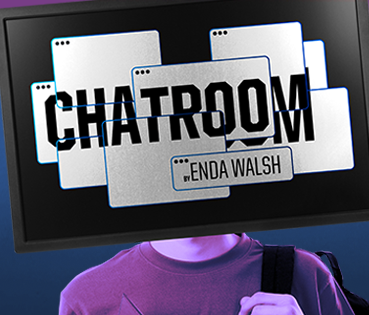 Chatroom by Enda Walsh
Thursday, March 4 - Tuesday, March 9
All shows at 7:00 p.m. | 2:00 p.m. Matinee on March 6
Tickets Available Soon! 
 UNA Cinematic Arts and Theatre presents Chatroom. The six teenagers in Chatroom never meet each other, they just communicate via the internet; conversations range in subject from Britney Spears to Willy Wonka to suicide. Jim is depressed and talks of ending his life and Eva and William do their utmost to persuade him to carry out his threat. From this chilling premise Enda Walsh has forged a funny, compelling and uplifting play which tackles some of the issues of teenage life head-on and with great understanding. This play contains strong language