Box Office
Click on the "Buy Tickets Now" button to purchase tickets.
Currently tickets are only being sold online or over the phone. To purchase tickets over the phone, call the School of the Arts at 256-765-4559. Tickets at the door will not be available for any current events. 
For more information about upcoming events, contact Vanessa Borelly at 256-765-5122 or
vborelly@una.edu
.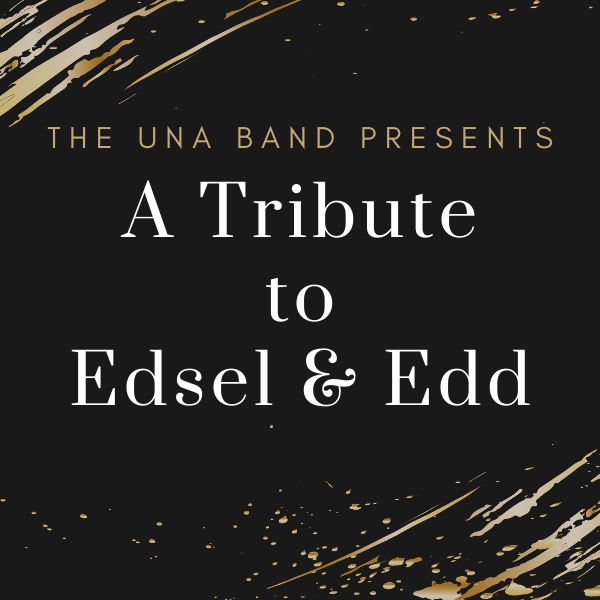 A Tribute to Edsel & Edd

Sunday, June 20, 2021 | 2:00 p.m.
Adults $15 | 17 & Under $5
UNA Alumni, Faculty, & Staff $5

What better way to spend Father's Day than honoring these two outstanding men? 
Join us Sunday, June 20th at 2 PM in Norton Auditorium as the UNA Studio Jazz Band and Shoals Area Big Band perform a tribute concert for Edsel Holden and Dr. Edd Jones.