Events Calendar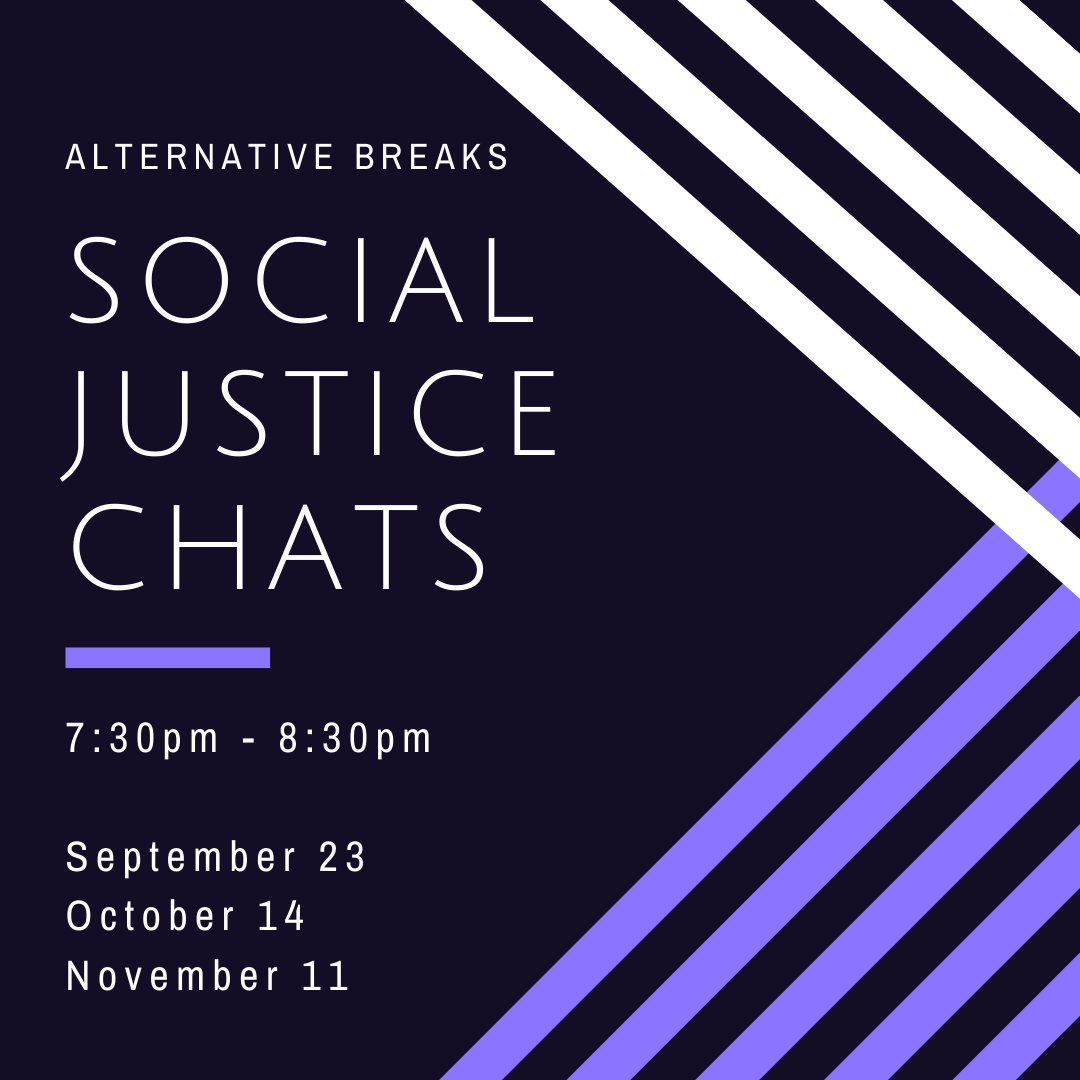 AB Social Justice Chats
Chat with Alternative Breaks alumni who are working and volunteering in social justice!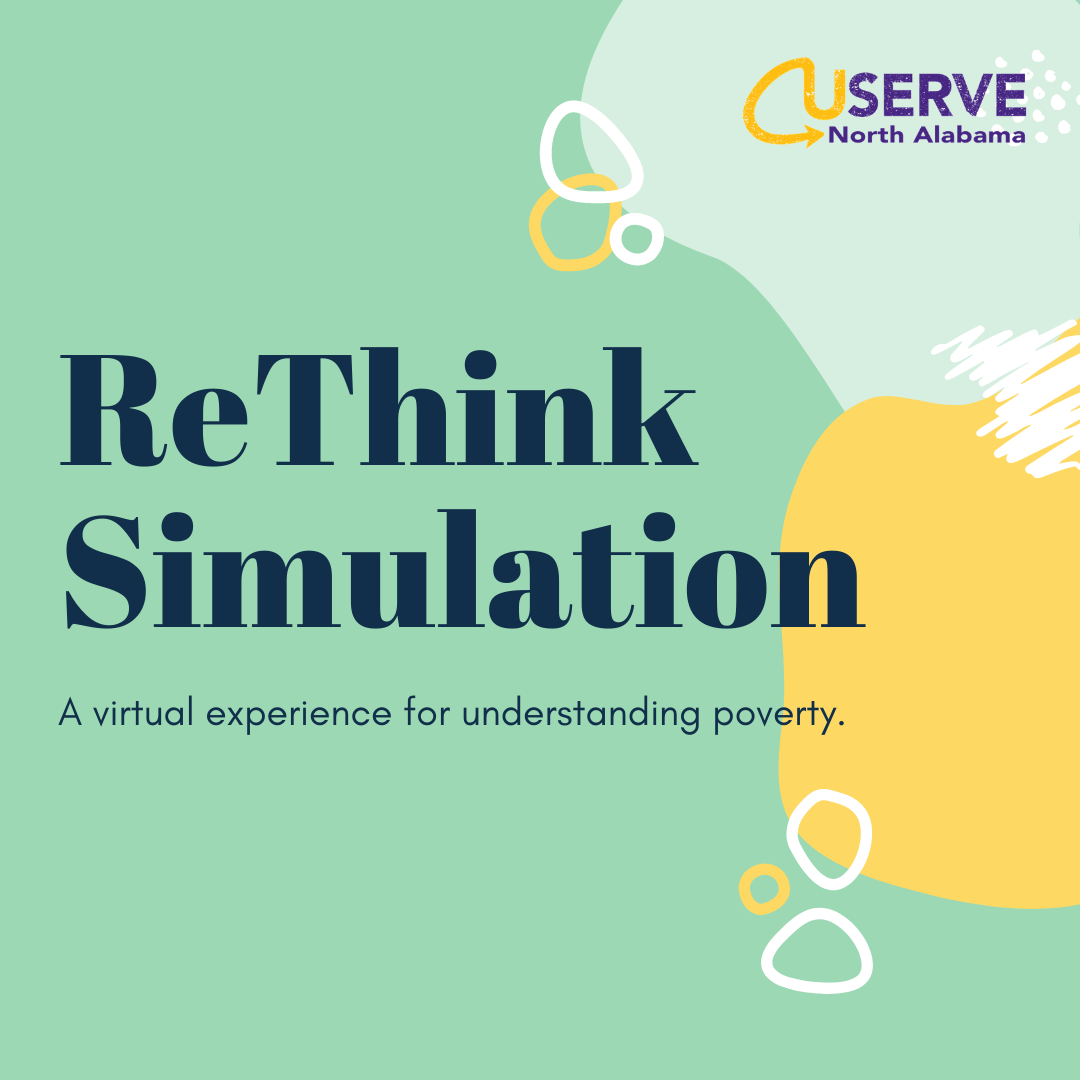 UServe October
Join us for UServe October on the 15th at 6pm for a virtual experience for understanding poverty.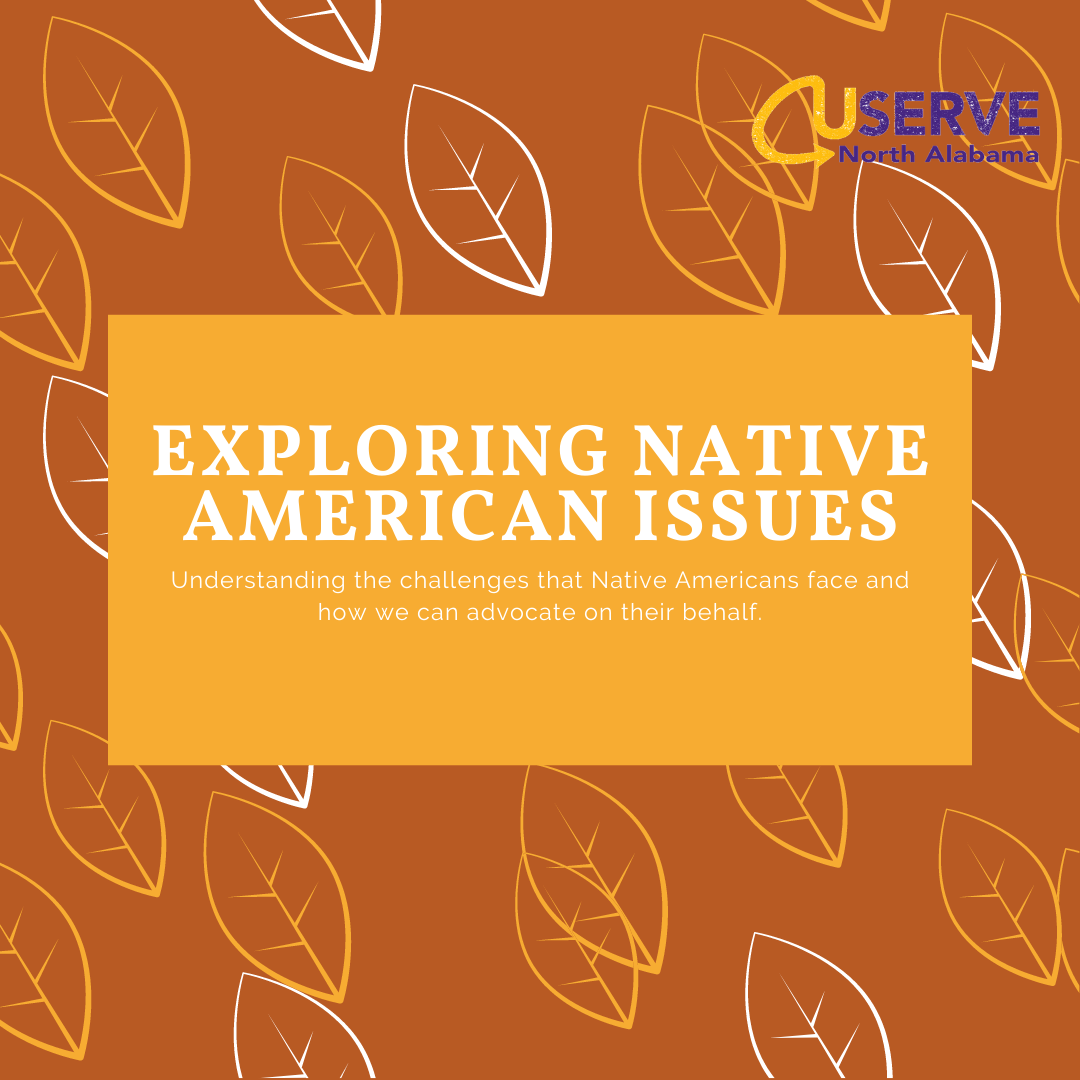 UServe November
Join us for UServe November on the 12th at 6pm as we discuss the challenges that Native Americans face and how we can advocate on their behalf.
---
9/11 Day of Service and Action Groups Launch
Friday, September 11, 3:00pm
Virtual Announcement: Registration opens here!
We're At the Polls webinar
Tuesday, September 15, 12:00pm
Virtual Event - Register Here
Women of Action (Speaker: Rachel Winston)
Wednesday, September 16, 5:30pm - 6:30pm
Virtual Event - Register Here
Open Workshop: Identity-Based Activism 
Thursday, September 17, 4:00-5:00pm
Virtual Event - Register Here
National Voter Registration Day: Registration Booths
Tuesday, September 22, 10:00am-2:00pm
Various locations throughout campus!
Alternative Breaks: Social Justice Chat 
Wednesday, September 30, 7:30pm-8:30pm
Cancelled
Florence Mayoral Forum
Tuesday, September 29, 7:00pm
Virtual Event - Live on UNA Community Service and Outreach Facebook page

Cancelled
Open Workshop: Resisting Performative Allyship
Thursday, October 8, 4:00-5:00pm
Virtual Event: Register Here
Alternative Breaks: Social Justice Chat (featuring Kijana Mitchell & David Johnson)
Wednesday, October 14, 7:30pm-8:30pm
Virtual Event - Register Here
UServe ReThink Simulation
Thursday, October 15, 6:00 pm - 8:00 pm
Virtual Event - Register Here
Women of Action (Speaker: Kaytrina Simmons)
Wednesday, October 21, 5:30 pm - 6:30 pm
Virtual Event - Register Here
Alternative Breaks: Social Justice Chat
Wednesday, November 11, 7:30pm-8:30pm
Virtual Event - Register Here
UServe Exploring Native American Issues
Thursday, November 12, 6:00pm - 7:00pm 
Virtual Event - Register Here
Women of Action (Speaker: Janyce Fadden)
Wednesday, November 18, 5:30 pm - 6:30 pm
Virtual Event - Register Here