UServe
---
UServe is an interactive, monthly program that incorporates education, training, service, and reflection to create dynamic social change. Each month focuses on the social challenges that exist today and connects with local agencies and organizations that work with those specific topics to help provide a better understanding and experience. 
Spring 2021 Programs
February • Ethical Storytelling 
Thursday, February 4 
5:00pm via Zoom : Register Here
In this workshop, we will dive into the challenging concept of ethical storytelling in immersive service work, the dangers of perpetuating single-story narratives, and the power in sharing stories that ultimately contribute to dismantling systems of oppression.
Thursday, February 11
5:00pm (Location TBD)
We will be practicing what we learned during the Ethical Storytelling workshop for a unique service opportunity. We will be listening to the stories of local Black community members about growing up in Florence and their personal journeys. Students will have the opportunity to contribute by submitting questions and engaging with them during the event. This event will be in person, however distancing and masks are required.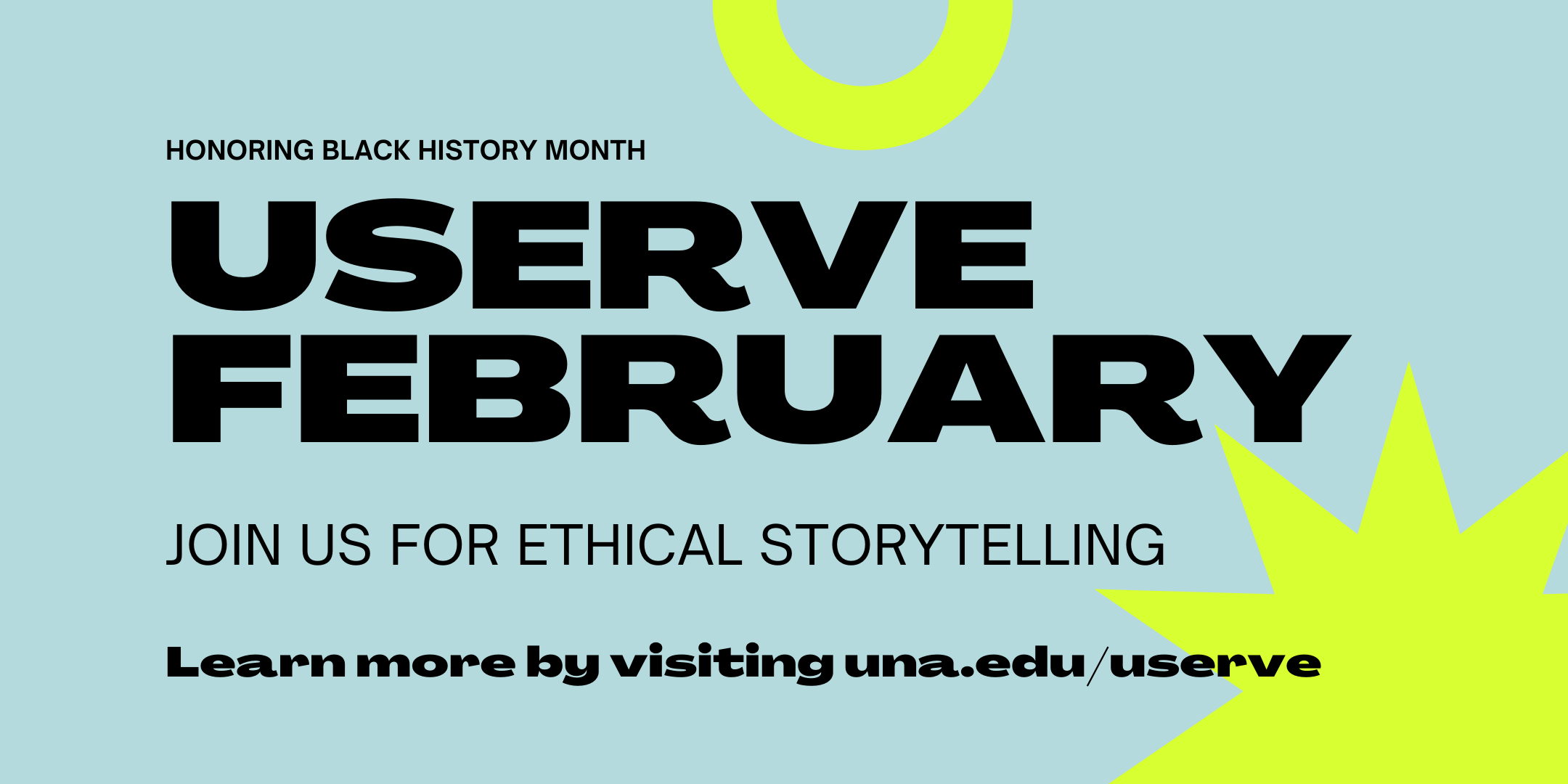 ---
April • Environmental Sustainability
Thursday, April 15
5:00pm via Zoom
In this workshop, we define Active Citizenship, talk about possible steps to develop this identity, address the myths that exist around the concept, and use a critical lens to deconstruct associated terminology: community, citizen, and the stages of the Active Citizen Continuum. We will also be hearing from UNA's Center for Sustainability about helping the community through good environmental practices.
Thursday, April 22 (Earth Day!)
3:00 - 5:00pm
Cypress Creek/Wildwood Park: Register Here
We are teaming up with the Muscle Shoals National Heritage Area and the RiverLine Project to clean up our local trails, creek, and parks. Kayaks and clean up materials will be provided.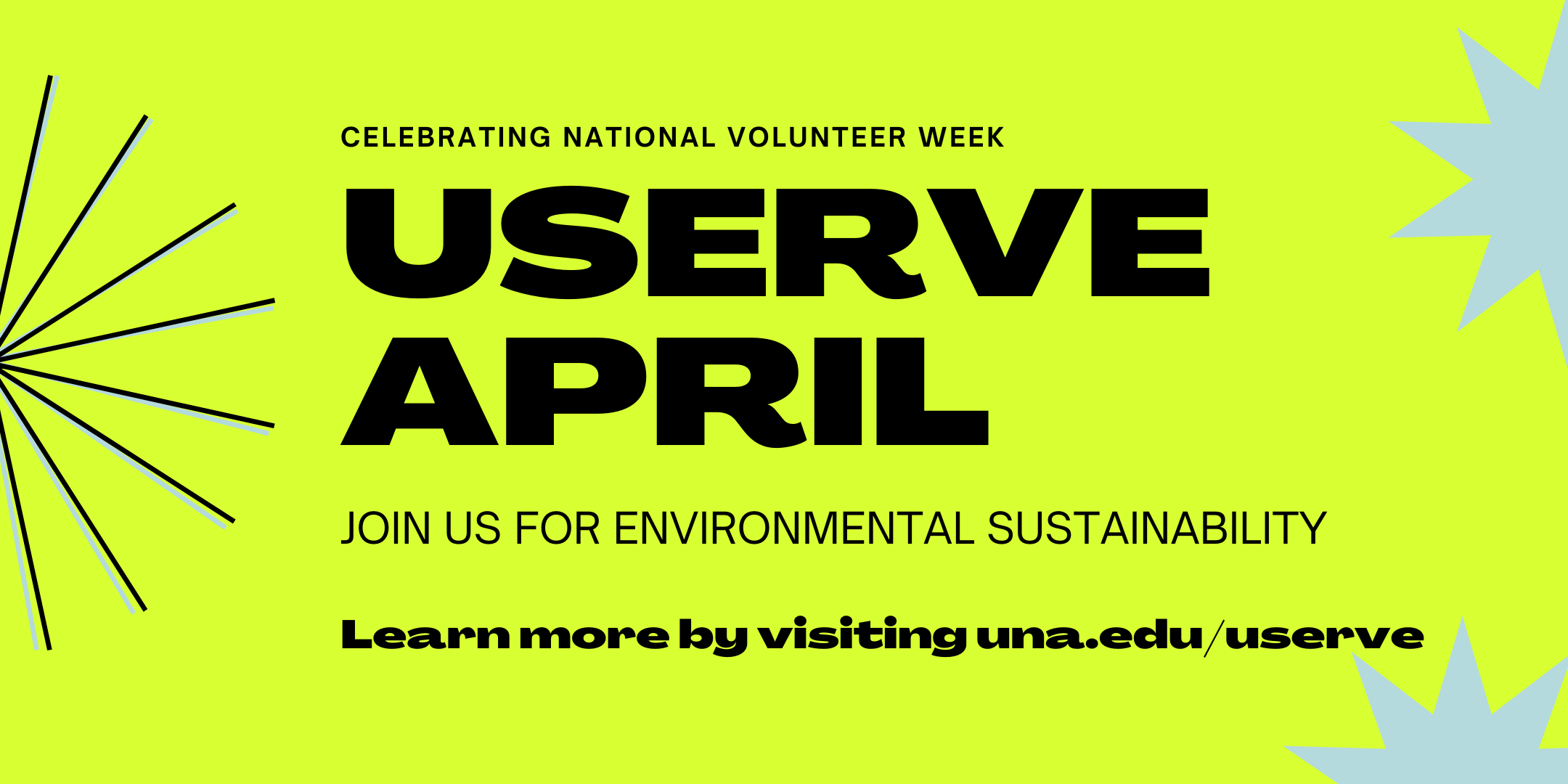 Past UServe Programs
Due to COVID-19, we unfortunately had to cancel part of the March program as well as all of April's. 
February; Education Disparities Among Youth (Mentoring)
Community Organization: The Rescue Me Project 
Guest Speaker: Dewayne Malone 
October; Poverty and Hunger
ReThink Simulation
November; Native American Culture
Sacred Way Sanctuary: Watch the recording here