Feeding the Pride
The mission of Feeding the Pride is to alleviate hunger within the UNA community and raise awareness about the growing issue of food insecurity across campus. 
UNA Students! Help us better serve you by filling out our food assistance survey! 
The survey will close on February 28, 2019. *Enter into a prize drawing when completing the survey!
CLICK HERE or scan the QR code below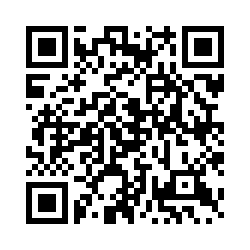 ---
Gulliot University Center, Suite 163
Pantry Coordinator: Bethany Green, bloliver@una.edu
For questions, contact the Office of Student Engagement in GUC 163
256-765-4248
Feeding the Pride food pantry was created by a student with a mission of giving back to the university and helping students who are in need of food assistance. The pantry is open to any student who is currently enrolled in classes at UNA.​​ *Must be able to show a valid UNA ID.
 
HOURS OF OPERATION:
Monday - Friday
8:00am - 4:30pm
(Pick-up times are 12:00-12:30pm and 4:00-4:30pm; however, students may stop by to fill out the food request form at any time during the week.)


TO RECEIVE ASSISTANCE:
If you wish to receive assistance, please stop by the front desk in the Student Engagement Center (GUC Suite 163). There, you will be able to fill out the food request form and sign up for a pick-up time. All students must show their Mane Card ID when filling out the food request form and again at pick-up. 


DONATE:
The Feeding the Pride food pantry operates off of generous donations from the community and campus supporters.  Donations can be dropped off at the Office of Student Engagement during the hours of operation.
Recommended items include:
canned vegetables/fruit
canned beans
rice/pasta
peanut butter
jelly
macaroni and cheese
Chef Boyardee style products
ramen
pasta sauce
cereal
jerky
tuna
mashed potatoes
raisins
fruit cups/pudding cups
popcorn
granola bars
baby food/formula
juice/coffee/tea
oatmeal
soups
Gluten free specific foods
Gift cards (grocery, fast food, etc.)
*Please note: We cannot accept food that is expired. Please check the expiration date before donating to the pantry.
If you wish to make a monetary donation, you may do so by sending a check to:​
​​Office of Student Engagement
c/o Feeding the Pride
UNA Box 5033
Florence AL 35632
​*All checks must be made payable to "Feeding the Pride".
Feeding the Pride is a member of the College and University Food Bank Alliance. www.cufba.org