Gyms On Campus
Wellness Center
UNA's wellness center is located upstairs in Flowers Hall. It is free to faculty and staff, but you must request access. The wellness center offers free weights, weight machines, squat racks, treadmill, stationary cycle machine, and more. To request access to the wellness center, visit https://www.una.edu/manecard/wellness-center-access-request.html.
The wellness center is closed when HPER academic classes are in session and during University events in Flowers Hall. Hours of operation and hours of HPER spring classes are listed below. 
Wellness Center Hours of Operation: 
Monday-Friday: 4am-11pm
Saturday/Sunday: 6am-6pm
HPER Fall 2019 Class Times: (The wellness center is closed to faculty during these hours.)
Monday/Wednesday: 10:00am-11:50am & 4:45pm-5:35pm  
Tuesday/Thursday 9:30am-10:20am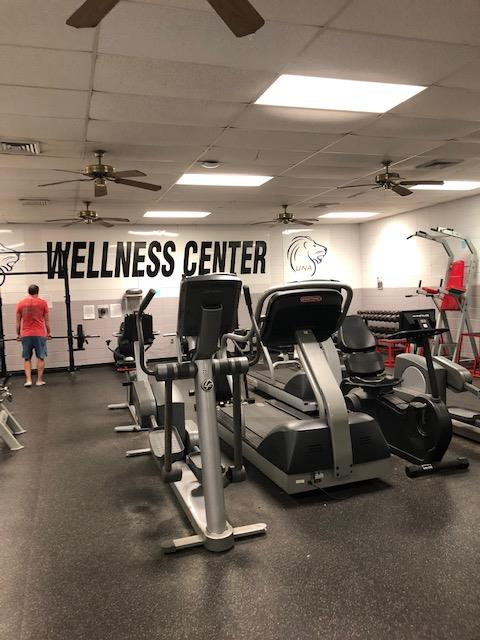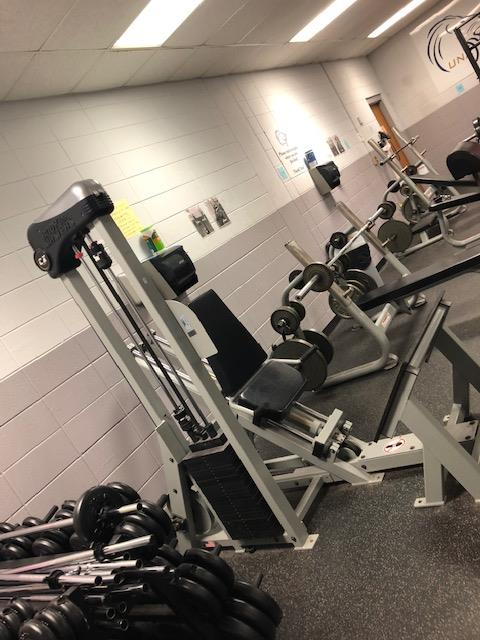 Student Recreational Center
Cost for faculty: $120/semester  
Participants of Roar For Wellness receive a complimentary membership to the Student Recreation Center! 
With your semester fee you will have access to the weight room, aerobics studio, and basketball gym. The weight room offers free weight, machine weights, treadmills, stair stepper, eliptical, squat racks, and more. Group classes are available each semester and are offered in the aerobics studio. You can find Fall 2019 class times listed below. For more information and hours of operation, visit https://www.una.edu/recsports/.  
Group Exercise Schedule
| | | | |
| --- | --- | --- | --- |
| Time | Monday/Wednesday | Time | Tuesday/Thursday |
| | | 7:00 am | Yoga |
| | | 11:00 am | Fit Happens |
| 4:30 pm | X-Fit | 4:30 pm | Beach Body |
| 5:30 pm | Butts and Gutts | 5:30 pm | Bollywood Bash |
| 6:45 pm | Dancing like the Stars | 6:45 pm | Bike Body |
| 7:30 pm | Yoga | 7:30 pm | Hip Hop HITT |
| 8:30 pm | HITT | 8:30 pm | Yoga |