BFA Concentrations
For each of the five concentrations below, BFA candidates must complete 45-96 credit hours of university courses. Furthermore, candidates must also pass a portfolio review in the fall of their senior year.
---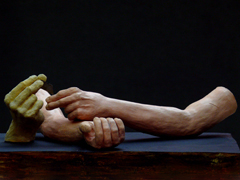 The Ceramics concentration encourages hand-building and throwing. Glaze research is required. Cone 6 oxidation and reduction firings are done in our gas and electric kilns. Raku firing is done in our outside gas kiln. Alternative methods of firing are encouraged. Advanced Ceramics students are guided in developing their own style so that a mature body of work will be accomplished. One-on-one and group critiques are scheduled throughout the semester.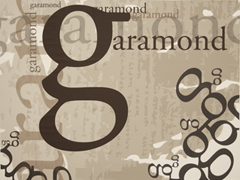 The Digital Media concentration is a studio-oriented focus on current digital technologies used as tools for creative expression and communication. Our Digital Media curriculum will expose you to a diversity of digital art courses including 2D, Web, Multimedia, and Video, as well as related studio art courses, semiotics, art history, theory, and conceptual/critical thinking. You will acquire the industry standard technical skills that you will need to create graphic design, interactive web design, multimedia, and motion graphics. You will graduate with a professional level portfolio containing a broad range of contemporary digital media that reflects your personal aesthetic.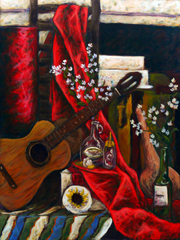 The Painting concentration follows a course that takes the student from a traditional Academic foundation through a series of hands-on discoveries of the milestones of Modern and Contemporary Art. With a thorough grounding in this knowledge gained through experience, the student is guided on a journey to achieve a manifestation of their own unique vision and to present their art to a real and interactive world.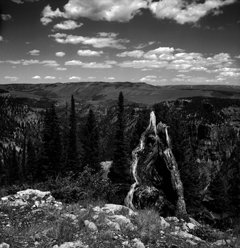 The Photography concentration moves you from structured studies in the sophomore year to a self-determined learning focus in the senior year in which your individual interests will be emphasized. You will gain working knowledge in both film and digital photography, learn historic and alternative imaging processes, and explore both traditional and contemporary aesthetics. When you graduate, you will have built a portfolio that demonstrates your technical ability and creative originality.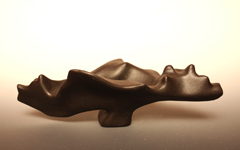 The Sculpture concentration includes study in mold-making, casting, and additive and subtractive sculpture methods. Figurative and non-objective forms are utilitzed in students' work. Clay, plaster, metal stone, and mixed-media techniques are covered. Students are encouraged to develop their own style and create a mature body of work. One-on-one and group critiques are scheduled throughout the semester.