Welcome from the UNA Police!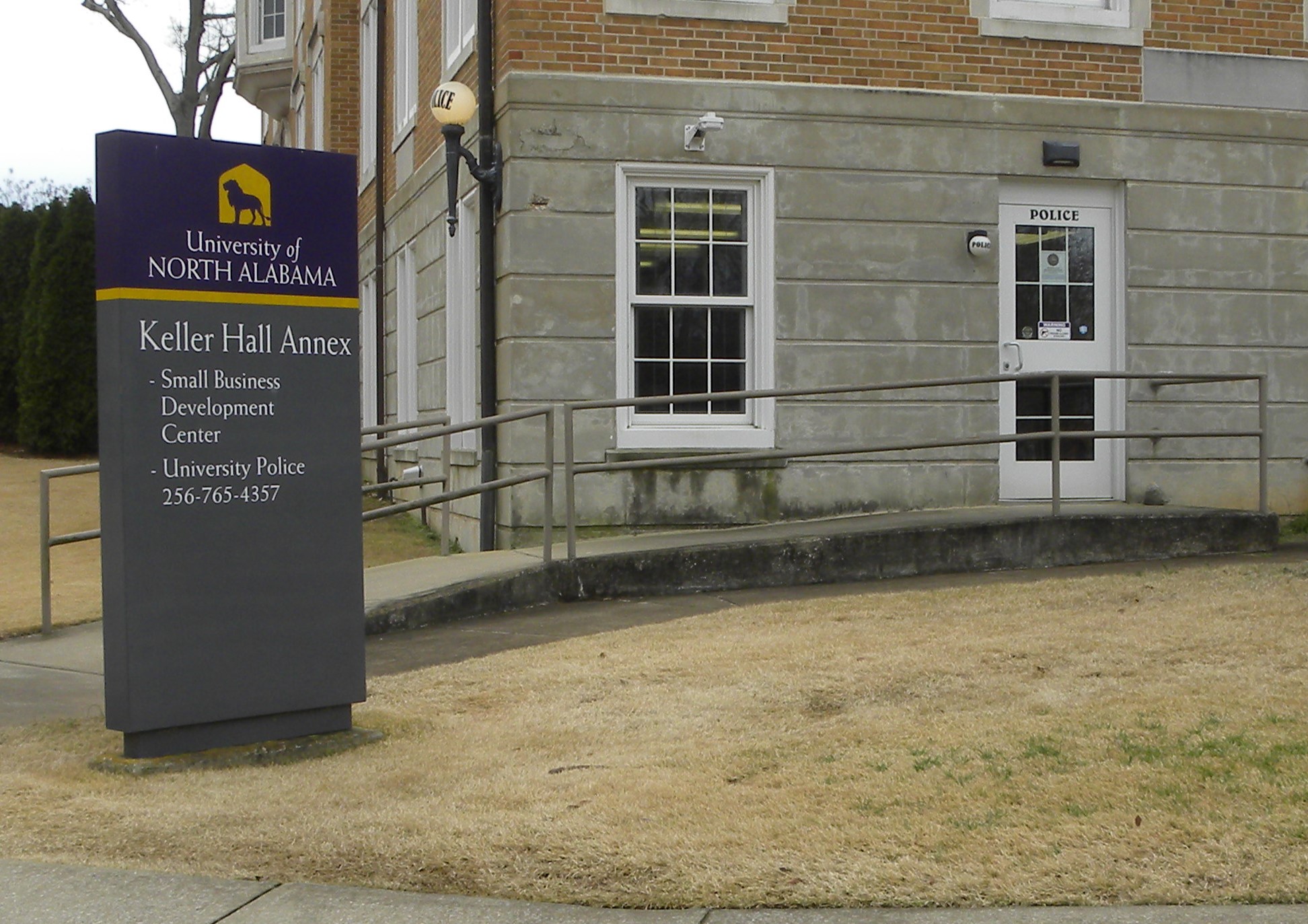 University Police Officers patrol the campus 24 hours a day, 7 days a week, year round to protect and secure the University Community. We provide protection and service to prevent crime and enhance the quality of campus life.
We are resuming allowing visitors in our Lobby area.  Masks are REQUIRED.  We are doing fingerprints, by appointment only, for Students, Staff and Faculty only.  Call 256-765-4826 for appointment. We are also resuming charging for Police reports (crash or incident/offense).  These are $5.00 each, and can be picked up at the Police Department in the basement of Keller Hall.  
STUDENT SAFETY LINKS
CAMPUS LIFE LINKS
For Bus Schedules, Parking Regulations and Parking Ticket Appeals, Please go to:
---
University of North Alabama
University Police
#1 Harrison Plaza - Keller Hall Basement
Florence, Alabama 35632
Phone: 256.765.4357 (HELP )
FOR EMERGENCIES DIAL (911) or (4357) ON ANY CAMPUS PHONE
POLICE OPERATIONS
TITLE IX-QUICK LINKS