Campus Tours & Events
Spring 2021 Visit Options
All in-person campus tours, events, and visit opportunities can be reserved via a student's MyUNA account.  Go to the
MyUNA account homepage
and click the "Events" button at the top to reserve your spot!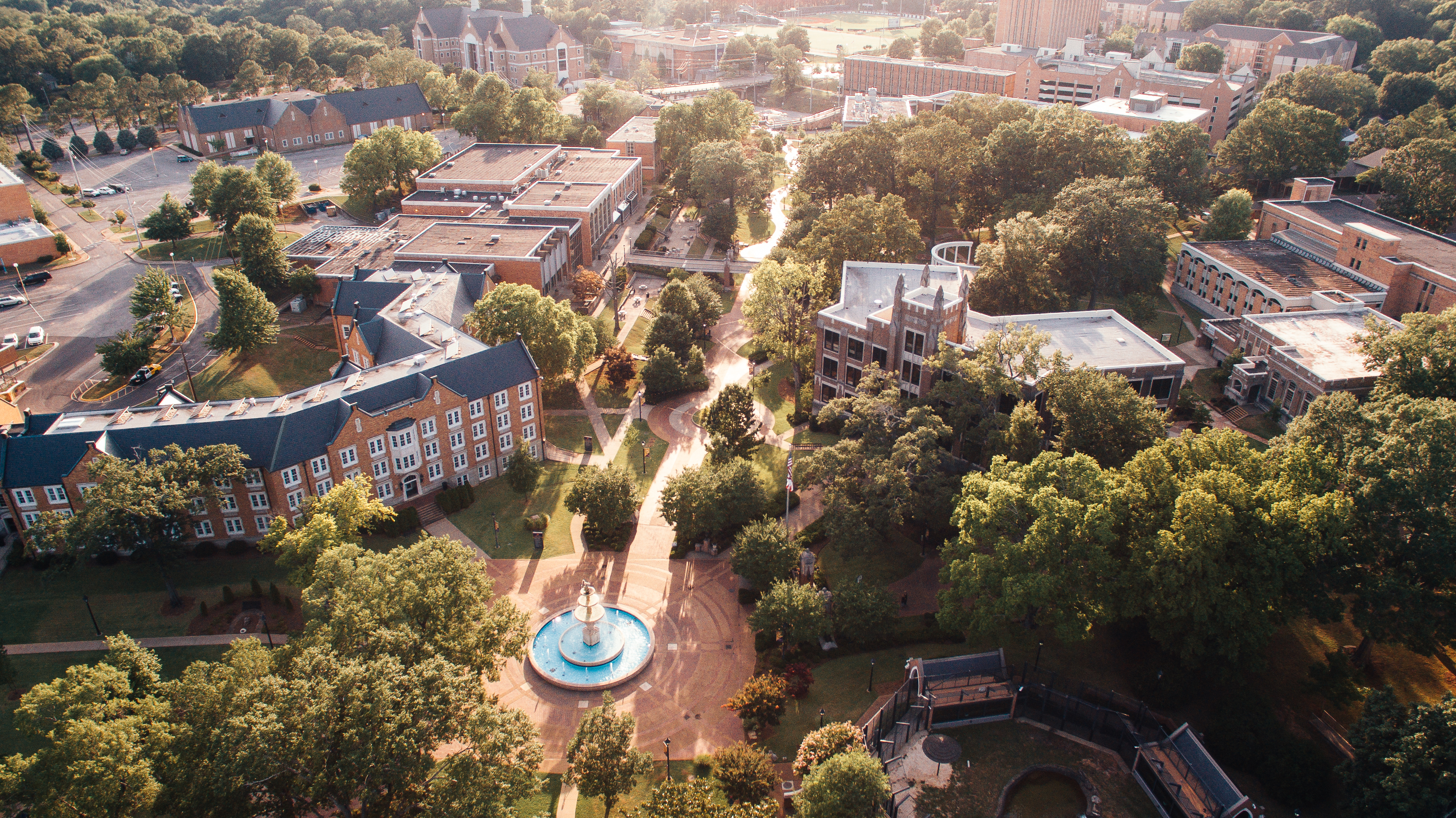 Campus tours have concluded for the spring 2021 semester. Tours will resume in June. 
Visit UNA's beautiful campus in person! We are now offering daily individual walking tours* of our campus led by a member of the UNA LaGrange Society. In addition to the campus tour, students will have the opportunity to see a residence hall (pending availability), meet with an academic department, and meet with an admissions counselor.  
*We suggest potential Nursing Majors aim for tour dates on Tuesdays & Thursdays to view the Anderson College of Nursing and Health Professions building (Harrison Hall.)
Where can I park?

We will have reserved parking for campus tours in the parking lot next to Coby Hall. Our address is

459 N. Court St., Florence, AL 35630

.

Where does the tour begin, and what do I do when I get to campus?

Tours will begin at Coby Hall. When you have arrived in a reserved parking spot, please call the Office of Admissions so we know you have arrived. A staff member will meet you at your car to confirm your information and begin the tour. 
Is a mask required for campus visits?

Yes, masks are required for all members of your party for the duration of your time on campus. If you do not have a mask upon arrival, one will be provided.

Can I bring guests with me for my campus tour?

Campus tours are limited to one student with up to two guests to ensure that we can practice social distancing.

Can I see a residence hall during my tour?

Currently, the University plans to allow students and their families to tour Mattielou Hall. This may change from day to day depending on extenuating circumstances with COVID-19.

Can I meet with other departments while on campus?

Yes! You can request to meet with another department when scheduling your tour online, and our office will schedule this for you!

Can I eat while on campus?

Dining options are available on campus in the Guillot University Center (GUC) or the Wendell Gunn University Commons. Options within these buildings are: Chick-Fil-A, Starbucks, Panda Express, Moe's Southwest Grill, and Burger 256.

Is this a walking tour?

Yes, campus tours are walking tours of the campus, so you may want to come prepared with comfortable shoes! If you need accommodations, please contact the Office of Admissions prior to your campus tour.
Admissions Events
MyUNA Day (Class of 2022)- July 22nd. More details to come!
We invite you to join us for a virtual admission counselor chat. You will have the opportunity to speak with an admissions counselor via Zoom about the admissions process, scholarship opportunities, housing, and campus life. Your counselor will send an email with the Zoom link prior to your meeting time. Appointments will be offered weekly and are limited to one student/family per time.
Visit Options
We offer daily campus tours led by our LaGrange Society Students.  Sign up via your MyUNA account!
To ensure social distancing, we ask that students bring no more than two guests. Please note that face coverings are required on campus.
Can't make it to campus?  Meet with us virtually!  Our Admissions Team is available via Virtual Appointment to answer admissions questions.
Click here to access our Virtual Campus Tour Experience!