Welcome to UNA Health Services!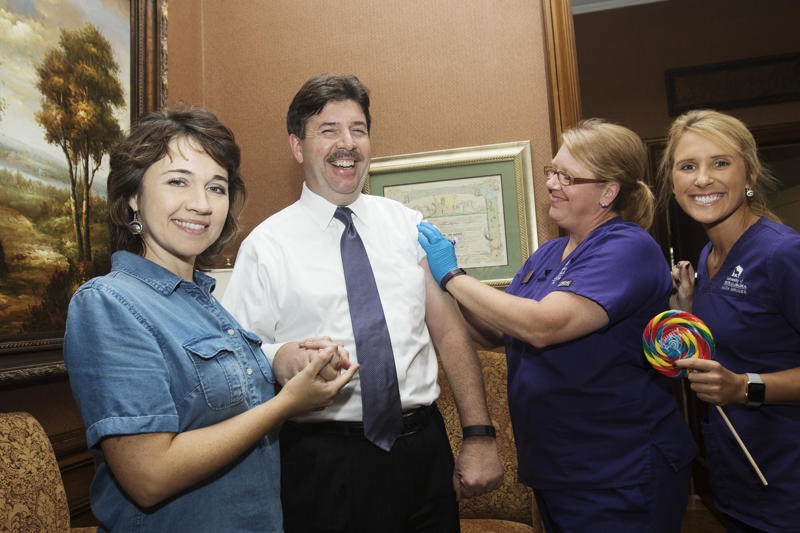 Protect yourself! Update your vaccines
Students entering UNA for the first time in the Fall of 2017 are required to provide proof of immunization.
UHS Clinic Summer Hours
7:30 am - 11:30 am Monday-Thursday and. 7:30am - 11:00 am Friday.

For an Emergency - Call 911
For an after hours illness or minor injury, visit a local urgent care center.
UNA Health Services - Helping students achieve academic and personal success through health and wellness.
Pack a First-Aid Kit for Collegehttps://www.verywell.com/a-first-aid-kit-for-college-3200902
LEARN MORE ABOUT UNA IMMUNIZATION REQUIREMENTS
University Health Services operates a medical clinic to care for and treat minor illness and injury. Students can see one of the licensed healthcare providers at no charge. Lab tests, x-rays and prescription medications are available for a fee that is much less than most clinics. Faculty and staff can receive care for a nominal fee. University Health Services clinic does not bill insurance.

University Health Services Clinic is open Monday through Friday when the University is open.
UNA students, faculty and staff can walk in and wait to see a provider between the hours of 8:00 am and 11:30 am
Afternoon appointments are available by calling 256-765-4328.
Hours and Information:
Fall 2017, Immunization Requirements
Students entering UNA for the first time in the fall of 2017 will be required to provide proof of immunization. Please click here for more information on what is required and how to submit the information.