North Alabama Public Service Training Center
Check out our Upcoming Courses Here - https://www.campusce.net/una/course/course.aspx?catId=174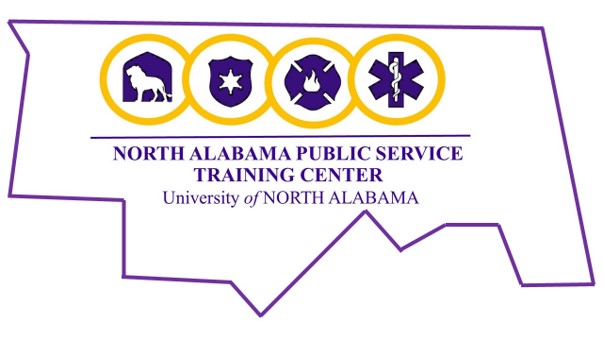 Charter - The charter of the NAPTSC is to collaborate with and serve the training and education needs of local, regional, and statewide public service agencies (including law enforcement and corrections, fire departments, emergency medical services, emergency management organizations, and other community leaders and stake holders). We strive to do this by supporting training, collaboration, education, outreach, and research for public service organization leaders and employees. Another key charge for the center is to further engage students and faculty to share knowledge, conduct research, collaborate on interdisciplinary projects, and build sustainable partnerships to advance the knowledge, skills, and abilities of the North Alabama public service community.
Center Operations and Training – The goal of the center is to offer a broad spectrum of public service sector training based on the needs of local and regional organizations and agencies on an ongoing basis, additionally the center also has the capability to develop courses and training tailored to meet specific department/agency/organization needs. These courses can either be taught here at the center's facilities in Northwest Alabama or can be conducted at your agency or another location as needed. If you are interested in hosting a course, event, or program or have a need for research or analysis support, please contact us by email publicservicetraining@una.edu or via phone 256.765.5022.
Training Needs Survey
Please take a moment to complete this short survey related to Public Safety, Law Enforcement, and Emergency Response Training needs in order to help us better assess ways that the Center can better serve the North Alabama public service community going forward.
Please click here to take the survey or scan the QR code below.