Campus Tours & Events
For the remainder of the Spring 2020, the University will transition face-to-face courses to a remote environment via video conference technology. All students are encouraged to remain off campus during this remote course delivery phase.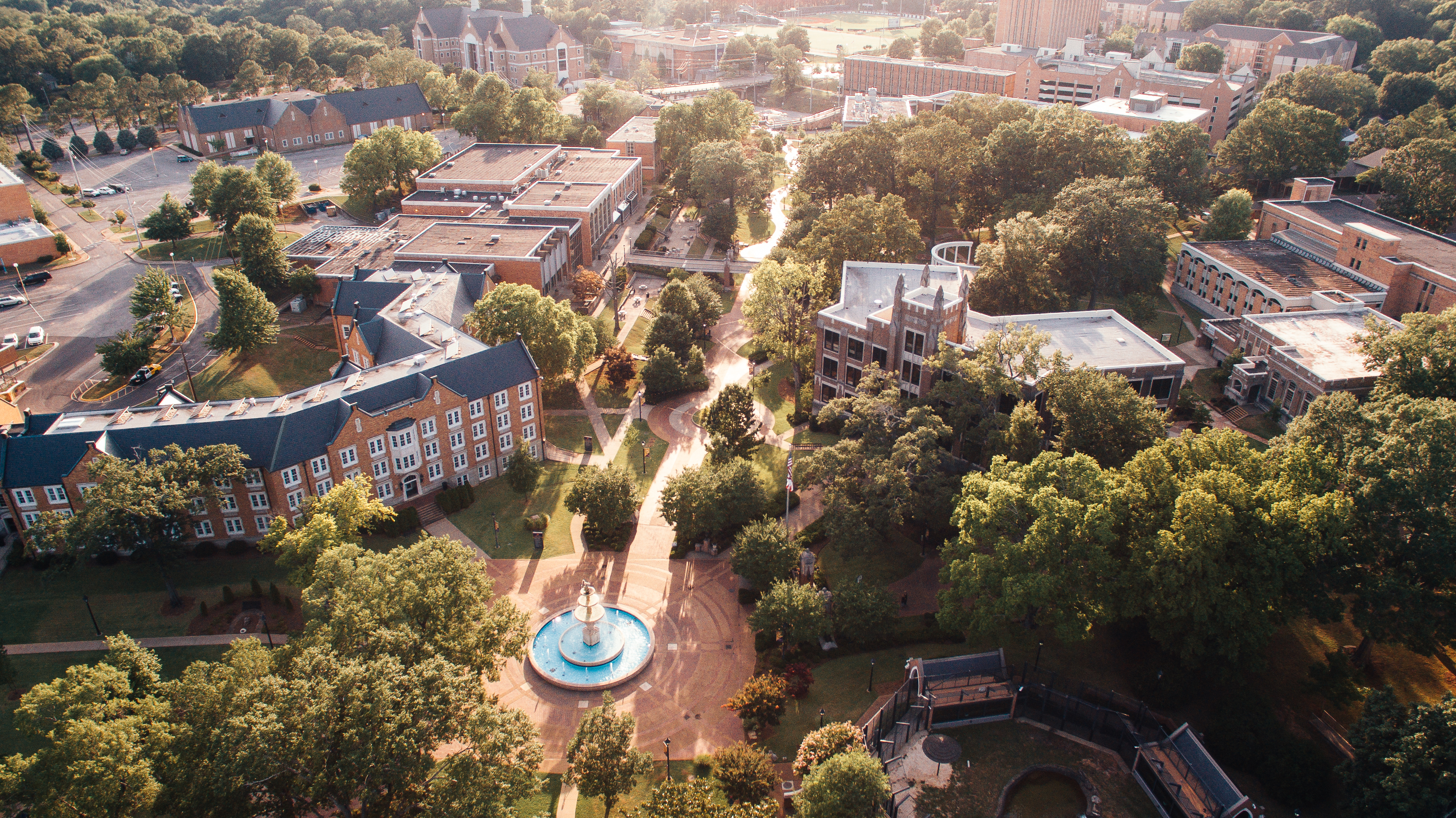 ---
Schedule a Tour of North Alabama
We invite you to join us for a virtual tour! You will have the opportunity to speak with an admissions counselor via Zoom, and your counselor will send an email with this information prior to your tour. Tours will be offered every weekday, and are limited to one student/family per time.
Please click below to schedule a virtual tour of UNA:
Schedule Your Tour Now  
Individual Daily Campus Tours *resuming Fall 2020*
UNA offers daily walking tours of the beautiful campus located in historic downtown Florence. We offer tours every weekday from 9:00 a.m.-2:00 p.m., on the hour every hour, and these can be booked in advance through your MyUNA account. Tours begin at Coby Hall, located at 459 N. Court Street, and will be led by a member of the LaGrange Society, UNA's official student ambassadors. Potential students will have the option to visit Housing & Residence Life and schedule an appointment with an admissions counselor. *Please allow approximately two hours for your visit.*
Group Tours *resuming Fall 2020*
Group tours are offered Monday-Friday for groups of 9th-12th grade high school or community college students. The visit includes an information session led by an admissions representative and a walking tour of campus led by members of the LaGrange Society.
Click here to request a group tour.

*Two weeks advance notice for group tours is suggested. If you are scheduling a tour for an individual student/family, please use the calendar located in your MyUNA account.*
Tour Tips:
Tours of the university fill up quickly, so we recommend you register early online!
Arrive on time! This ensures you have ample time to explore our beautiful campus. 
Be prepared to walk outside. Wear comfortable shoes and bring an umbrella- just in case!
Request additional appointments with departments of interest in advance. Our faculty and staff would love to meet you!
Wear purple & gold...you'll fit right in!