Beta Beta Beta Honor Society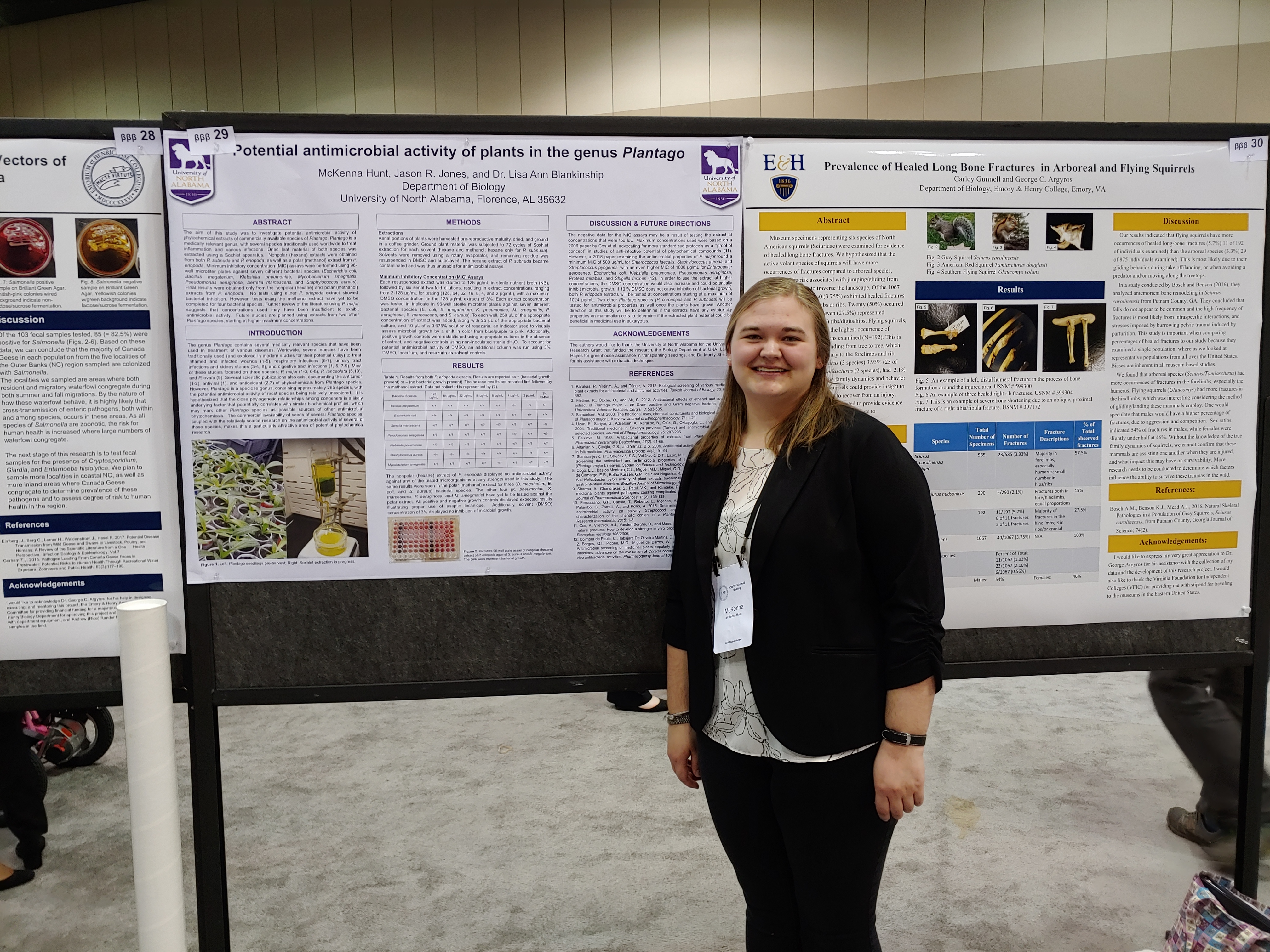 TriBeta Students Present Their Research
McKenna Hunt, a 2019 graduate in cellular & molecular biology, presents her research at the joint meeting of BBB and the Association of Southeastern Biologists in Memphis, TN
TriBeta meets Mothra!
Dr. Kasl and Mr. Jones look on with members of TriBeta as Jessica explains the fine art of capturing moths.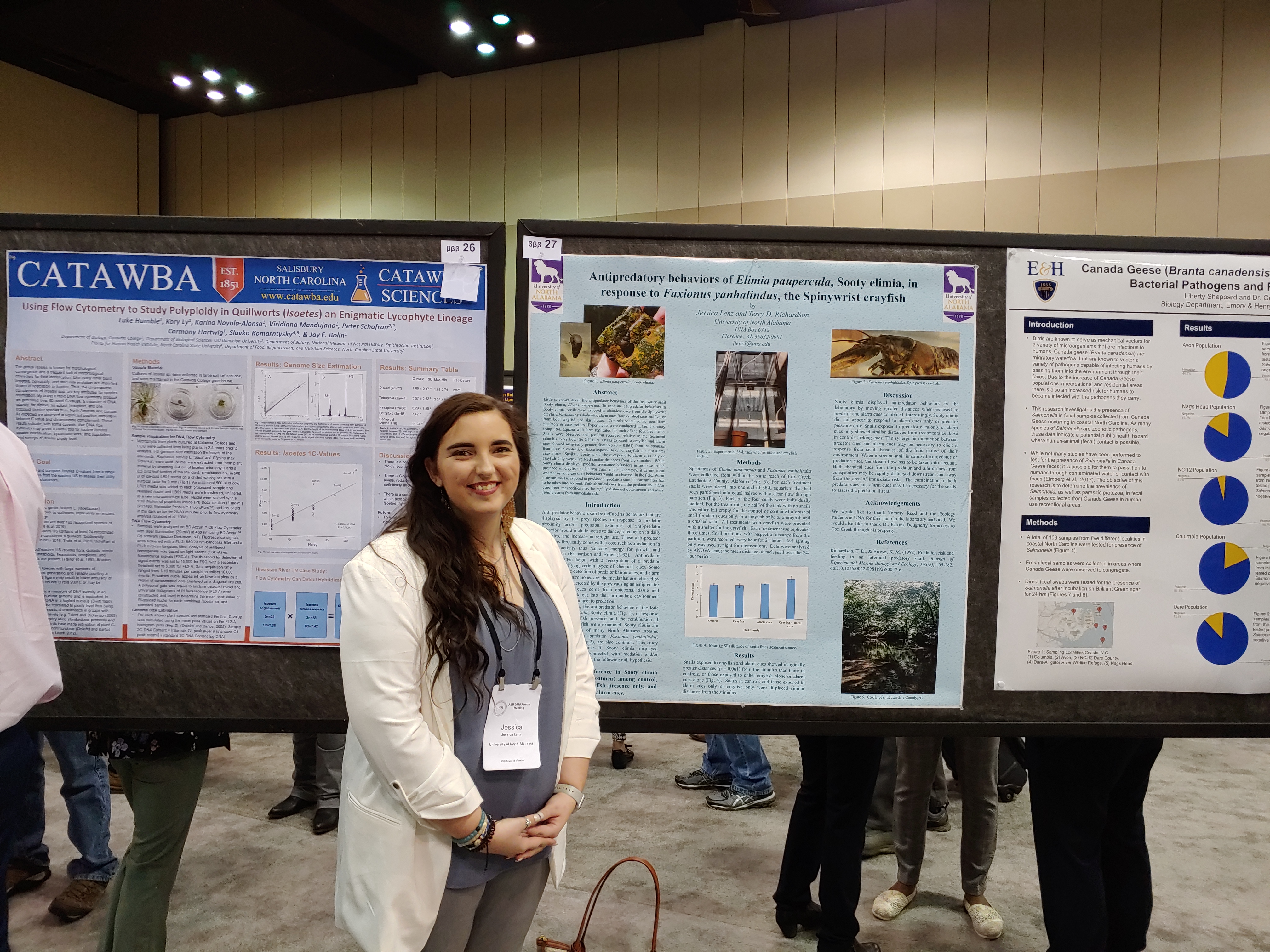 TriBeta Student at Poster Session
Tribeta member, Jessica Lenz, presents her research at a poster session of the joint meeting of TriBeta and the Association of Southeastern Biologists in Memphis, TN in April 2019.

The Biology Department at UNA is home to a chapter of Beta Beta Beta (TriBeta), the biological honor society.  The Beta Zeta chapter usually meets twice a month in the Science Building. Days and times have yet to be determined for fall 2022.
All students interested in biology are encouraged to attend the meetings and join this organization!
Officers for the 2022-2023 academic year are:
For information on joining the Beta Zeta chapter of TriBeta, please email Dr. Emily Kasl (ekasl@una.edu).
The National Office is located at the University of North Alabama.
Email: tribeta@una.edu    
Telephone: 256-765-6220
Fax: 256-765-6221
Mailing address:
Beta Beta Beta National Office
University of North Alabama
Box 5079
Florence, AL 35632-0001
Fed Ex address:
Beta Beta Beta National Office
University of North Alabama
One Harrison Plaza
Florence, AL 35632-0001