Department of Interdisciplinary and Professional Studies





 
Interdisciplinary Studies is designed for traditional and adult returning students whose needs are not met with the historical major or minor program. Interdisciplinary Studies is all about looking at education from the student's perspective and offering them a customized plan to learn, professionalize, and access the best of what UNA offers.
Additionally, interdisciplinary programs have developed in response to demands from employers that college graduates have diverse "ready-to-work" skills, the ability to think across traditional academic lines, a change orientation, and excellent communication skills. To meet these demands we offer students an individualized path to complete their Bachelor of Science or Bachelor of Arts degree by offering areas of emphasis containing complementary courses that cross traditional disciplinary lines. 
Our responsiveness to student and employer needs explains in part why our program is THE choice for so many students who need a unique academic program of study. "Start to Finish" is our motto and we're ready to back that up with quality academic advising. Fill out the form below or contact Mrs. Heather Stancil or Dr. Craig Robertson directly to set up a consultation appointment today.
Student Highlight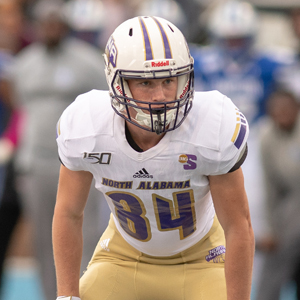 IDS major, Avery Moates, is currently a junior at UNA. Avery said, "My career goal is to work in real estate development as a Residential Contractor. I knew what I needed to accomplish this goal, but UNA didn't offer the exact curriculum. Then I discovered the IDS program and was able to come up with a [program of study] that fits perfectly with my career plans. I am now on track to graduate with a degree that concentrates on business and incorporates the math and science I will need for construction. IDS was a great choice for me because I was able to build the degree which best fit me for success in the future. Roar Lions!" We're excited to have Avery in the IDS major!

Get Started Today - Request Information
Submission Received
Thank you for contacting the Department of Interdisciplinary and Professional Studies.  When you submit our on-line form, our staff will reply within 24 hours.  Let us help you achieve your educational and professional goals the interdisciplinary way.
Due to COVID-19, we are assisting our undergraduate and graduate students with registration via Zoom and phone consultations.  Contact us to schedule your appointment.  Click HERE to access the course schedules.

Revised HDS - 8/31/20