Alumni Spotlight: Royd Haston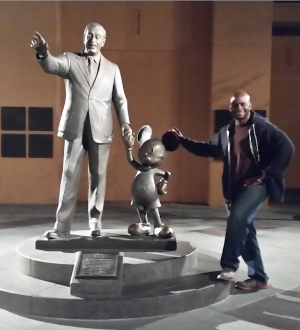 Royd Haston is a 1996 Commercial Music major. He is the music manager for the Disney Music Group and the music production arm of the Walt Disney Company. His job involves putting together major orchestral concerts that perform all over the world. He said his favorite show so far was Pixar in Concert, which includes music from the major Pixar films played by a live orchestra.
When asked what he enjoyed most about his time at UNA, Haston said, "I loved the small town feel of the city as well as the campus. I felt like I was able to get a top notch education without all the craziness that can come from a really big school. And for what I was studying, the music industry in the Shoals area as well as the proximity and influence of Nashville was a wonderful experience."
Haston said he's thankful for the friendships as well as connections that he made while in school at UNA. Many of those connections have aided in his career. "I think that the true gift of a college education isn't as much the book knowledge," Haston said, "as it is the 'how to deal with grown folk' knowledge that you get."
Haston and his wife, Whitnee live in Pasadena with their two children, Miles, 7, and Ella, 5.
---
What have you been up to? Let us know. Click the link above and fill in the form with your up-to-date information.