College of Arts and Sciences News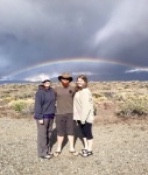 Geomorphology with Gaston
by Lauren Butler
Since 2005, Dr. Greg Gaston, Department of Geography, has been traveling across the United States with his field geomorphology classes. In May 2015 he and 30 students traveled through the volcanic landscapes of New Mexico, into the Southern Rocky Mountains, and across the Colorado Plateau of Utah and Arizona. For the first time in 11 years they had snow or rain virtually every day—that's right, snow in May in the desert!
Despite the precipitation, students were still able to experience first-hand the diverse landscapes and geomorphic processes that shaped the American West.
In August 2016, the course will give students the opportunity to explore the Pacific Northwest. The journey will take students through Mt. St. Helens, the volcanoes of the Cascades, the Redwoods of the California Coast, and end at the Oregon Coast.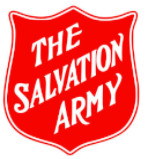 Students Assist Salvation Army
Each year, the Salvation Army of the Shoals provides for families in Colbert, Franklin, and Lauderdale counties through their Christmas Programs. Students from the Department of Foreign Languages assist during registration and distribution of the Christmas program by providing translation services. The students who volunteered this year were Joshua Balta, Brandon Crowder, Ashley Grissom, and Maya Vasileva.
"I better understood the need for the service provided by the Salvation Army when I learned that volunteers often arrive in the morning to find people already in line," said Crowder, a junior in Public Communications. "Volunteering was a great way to help others and practice my Spanish outside of the classroom."
Patricia Clemmons, Business Administrator for the Salvation Army of the Shoals, said the assistance of the students is vital for the Salvation Army Women's Auxiliary during the registration process. "The students provide a skill (the ability to speak another language) that our other volunteers may not have," said Clemmons. "During registration and distribution, if a client is unable to speak English, the UNA students become the voice of the volunteers."