Student and Faculty Spotlight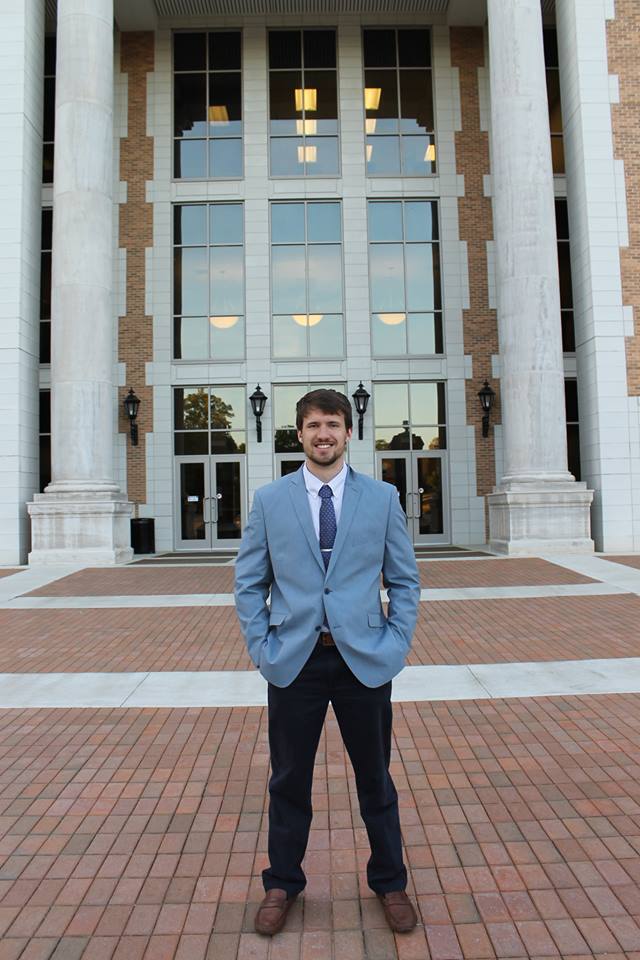 Student Spotlight: Benjamin Moore
Benjamin Moore is a 2016 graduate of UNA with a double major in chemistry and industrial hygiene. On campus, he was actively involved in IHSA (Industrial Hygiene Student Association,) and SCACS (Student Chapter of the American Chemical Society.)
Moore said his favorite part of UNA was the class size, and the size of the university as a whole. "Due to the small classroom sizes, I was able to develop lasting friendships with colleagues and professors alike. This in turn made it easier to attend class and study harder."
 "UNA has provided me the knowledge and skill set needed to accelerate in the field of Occupational Safety and Health," Moore said. "Since this field is underserved in most parts of the United States there is no doubt in my mind that I will be able to attain steady and well-compensated employment once my graduate studies are complete."
He was recently awarded a national scholarship through the American Industrial Hygiene Association Foundation. He has also been a recipient of the Industrial Hygiene Outstanding Academic Achievement Award, Industrial Hygiene Senior Award, ACS Poly Ed Award, and ACS General Chemistry Award.
Moore has been accepted into the master's program at the University of Michigan-- one of the top public health schools in the country. He wants to pursue a PhD in Industrial Hygiene or pursue a job in industry working as an Industrial Hygienist or an EHS (Environmental Health and Safety) professional.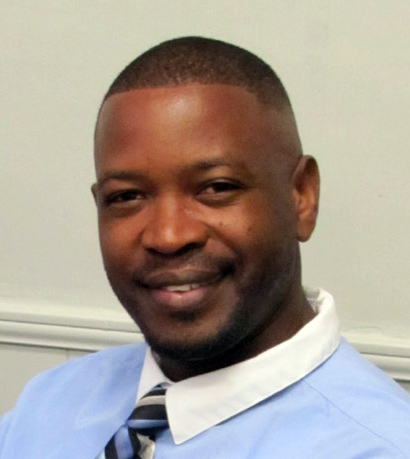 Associate Professor of Geography:
Dr. Francis Koti

We sat down with one of UNA's much-loved professors to find out a little more about him. Here's what we learned:
Why do you teach?
I like to inspire people, and to do things that impact people's lives positively. I could not think of another career that even comes close to teaching in this regard. It is not so much the act of teaching alone that I enjoy but rather the outcomes – when I see people's perspectives change, minds open, performance improve, careers emerge and flourish, and young folks become dependable citizens.
What's your research specialty?
My research focus is understanding urbanization processes in (African) cities and how these processes impact people's lives. In a recent study, I examined the impacts of modern geospatial technologies (GIS) on social and spatial exclusion on the fringe of Africa's largest cities
Can you tell us about your study abroad trips?
I developed the Tanzania study abroad program in 2010 and have taken four trips since. The program has so far involved 59 participants, three UNA Instructors and five universities. This year's trip involved 13 participants including nine UNA students, two UNA faculty, one UNA staff, and two community members.
What are "little known facts" about you?
Good question. How many people do you think would guess that I actually played semi-professional basketball in Kenya? Plus, I help lead summer workshops for the Association of American Geographers (AAG) to mentor junior Geography faculty. Not many people would guess that I like and actually sing old school country music.
Can you tell us about your family?
I am married to Margaret and we have two kids, Milton (19) and Arianna (9). We have one dog (Lilly) and many guinea pigs – for some reason!