A Word From Our Dean
Insights and Observations by Dr. Carmen Burkhalter, Dean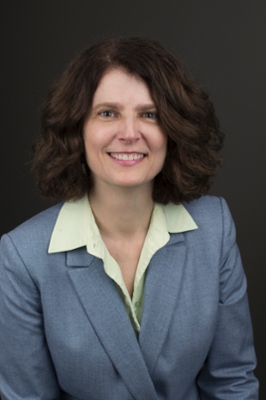 The College graduated 308 students last weekend. The ceremony was, as it always is, wonderful. As we shared the space with the College of Nursing, Flowers Hall was standing room only. Besides the words of wisdom imparted by our speaker, I have several favorite moments during the ceremony I want to share with you.
My all-time favorite moment was when the President said, "Through the power vested in me by the Board of Trustees for the University of North Alabama, I now bestow upon each of you your respective baccalaureate degree. Please move the tassel from the right edge to the left edge of your cap."
At this point in the ceremony, the graduates, parents, families, and friends all started clapping. This single moment was thunderous because of the sheer numbers of graduates in Arts and Sciences. It's a wonderfully unifying experience. It does not matter the family background, upbringing, degree major, age, or personal struggles, everyone in the auditorium was proud. Seeing families and friends so impressed by their loved one's accomplishments is humbling.
My next favorite moment was when I watched the faculty processional, with the presentation of the academic regalia. The departments and faculty in the College are so committed to participating in graduation that we have rows and rows of faculty pouring in and cheering their students on. The level of commitment by faculty towards students is measured all the way through to graduation. Our students are so fortunate to have access to this commitment first hand.
Finally, I loved hearing our speaker Mr. Wendell Wilkie Gunn, UNA's first African-American student, talk about preparing for the future. One piece of advice he gave was for the graduates to take care of themselves. It was in the context of making a decision to always move forward in life. His talk reminded me of an old analogy that compares taking care of one's self to the oxygen mask on an airplane. A person must put the mask on themselves before they can help another person. Education is like that. Education is the best way to help ourselves before we can help others in our world. Intuitively we all know it. That's why the families and friends are so spirited and why each graduation is so memorable.
Congratulations Graduates!