Check out all of our UNA events!
March 11, 12, 17, 18 & 19
Event time(s): 7:30 p.m.
March 13 & 20
Event time(s): 2:00 p.m.
Good People, presented by special arrangement with Dramatists Play Service, Inc., New York
The winner of the 2011 New York Drama Critics' Circle award for best play and currently one of America's most produced plays, Good People is an insightful comedy of class and culture.
Margie Walsh is barely hanging on in Southie, her working-class Boston neighborhood.  Will an old boyfriend be her ticket out, or will be reject her and his own humble roots?
Contains profanity and mature themes.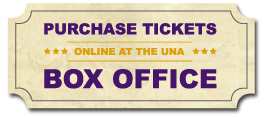 How do I get my tickets?
Fine Print details
Purchase tickets by clicking on Buy Now symbol
Tickets will be sent electronically to your e-mail
Print the tickets from your e-mail
Your purchase is final. Tickets are non-refundable and non-transferable.