Master of Professional Studies
UNA's Master of Professional Studies (MPrS) degree program is designed to meet the educational and career-oriented objectives of today's working professionals. The MPrS degree appeals to students interested in building organizational leadership skills in the areas of Community Development, Higher Education Administration, Information Technology, or Security and Safety Leadership. Students customize their area studies while enhancing their knowledge base specific to work and leadership within formal organizations.
Through this program students will demonstrate:
an understanding of the nature and impact of major social, economic, and political forces, including population diversity, technological change, and globalization
the ability to communicate effectively with diverse audiences
the ability to conduct research and utilize research findings as a foundation for decision making
the ability to lead, negotiate, and resolve conflicts

Credentials
Master of Professional Studies


Mode
100% online and face-to-face availability


Time to Complete
About 2 years depending on course load

Why UNA?
The MPrS degree is designed to meet the needs of career-focused individuals seeking to balance their graduate studies with other important responsibilities by providing students an accessible, online, and affordable opportunity to achieve their educational and professional objectives. Our students' needs are our priority and we are here to assist you from start to finish!
Degree Requirements
The Master of Professional Studies degree is a 33-36 credit hour program.  The following six courses, called the "core" component, are required of all students seeking this degree: 
| | | |
| --- | --- | --- |
| Course  | Title | Number of Credit Hours |
| PRS 601 | Applied Research for Professionals | 3 credits |
| PRS 603 | Professional Communications | 3 credits |
| PRS 607 | Leadership, Negotiation, and Conflict Resolution | 3 credits |
| PRS 609 | Organizations, Institutions, and Change | 3 credits |
| PRS 611 | Globalization and Society | 3 credits |
| PRS 695 | Capstone/Thesis | 3-6 credits |
Click the following link to view course descriptions: PRS Courses of Instruction. 
As students complete the core component, they will also be completing 15 credit hours of coursework (5 graduate-level courses) in their area of specialization (i.e., Community Development, Higher Education Administration, Information Technology, and Security and Safety Leadership). Students are expected to communicate with their academic advisor regarding the selection and scheduling of their specialization coursework within the completion of 12 graduate credit hours. Advising appointments will be arranged around the student's schedule. 
Areas of Specialization
This specialization is designed for students whose career path puts them squarely within two or four-year systems of higher education.  Courses have been developed focusing on student development and student affairs, enrollment management and institutional marketing, NCAA athletics, contemporary and legal issues, administrative organization, budgetary planning, institutional evaluation, and the Community College system.  All courses are taught online by seasoned higher education professionals.  The concentration is ideal for those currently employed in higher education and undergraduate students who derived satisfaction and purpose from their involvement in campus life.
This is a unique specialization as students are free to approach their studies in terms of macro-level economic development issues or more micro-level issues focused on unique population needs or human/social capital development.  Students can acquire the ability to work with citizens and community leaders to establish and help maintain viable and sustainable communities, improve human and social capital and help individuals and communities to reach their full potential.  The concentration will be appropriate for students planning careers in both the private and public sectors.
This specialization is designed to provide students with a broad understanding of current and evolving technologies in the applied Information Technology (IT) field. Students will gain knowledge and skills enabling them to understand the principles underlying IT, understand technical and regulatory issues related to IT, apply IT best practices to enhance competitiveness and increase productivity, integrate IT into organizations, enhance IT awareness and literacy in organizations, and manage software and hardware cycles. This concentration will prepare students for careers in database systems management, informatics, information security, project management, software engineering, telecommunications management, and e-business development.
This specialization is designed to meet the professional development needs of students involved in the public or private safety sector. It is specially designed for students with experience or interest in law enforcement, the military, emergency management, disaster relief, corporate security, transportation security, public safety, hazards management, public health preparedness, and fire security. Students will gain familiarity with a wide range of homeland security issues, practices, and policies, including homeland security management, emergency response and disaster relief, inter-agency cooperation, leadership and performance management, the management of organizational change, and intelligence and strategic analysis. Students will graduate from the program with the ability to enhance the quality of life at community, regional, and national levels.
Testimonials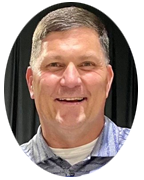 Bill Jordan, MPrS in Community Development
"The degree program helped me to develop a specialized knowledge base through the variety of courses I was able to participate in. Courses such as leadership, social justice issues, and social advocacy helped me to gain more knowledge and understanding of my areas of interest and work. The flexibility offered across disciplines allowed me to apply the knowledge I gained to the areas of my life and career in which I am very passionate. I am happy to say that shortly upon completion of the MPrS degree program, I became the Director of the Florence Park & Recreation Department. The MPrS degree program enabled me to grow into a more confident, compassionate, committed, and respected leader among my co-workers. It also helped me to enhance my leadership qualities, which are required of me to be successful now and in the future."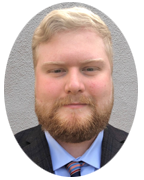 John Green, MPrS in Higher Education Administration
"I chose the MPrS program because it is an exceptional, flexible university program that offers an array of courses focused on theoretical research that interests me and practical skills that apply directly to my future career in higher education administration. The instructors are truly of the highest caliber. One thing I have found very helpful about this program is the online interactions and discussions with other students who have already built careers in my desired field. The information I am soaking up from the opinions of my experienced peers accompanied by our weekly course readings sheds light on how I should approach my career."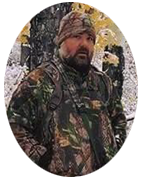 Paul Michael, MPrS in Information Technology
"After graduating from UNA with a BS in Geography (GIS) in 2005, I knew I wanted to eventually go back and get a master's degree. In late 2018 I started taking graduate classes in other disciplines. I found out that as a professional already working in my desired field, some of the required classes were not the best fit for me. After a few talks about my career path with Dr. Robertson in the Interdisciplinary & Professional Studies program, we both agreed that the MPrS degree with a specialization in Information Technology (IT) was the perfect route for me. This path still allowed me to take advanced classes that provided me with a broad understanding of current and evolving technologies in the applied IT field."


Admissions Requirements
Unconditional Admission:
Earned baccalaureate degree from an accredited institution. The baccalaureate degree must bear a strong substantive and conceptual relationship to the applicant's area of specialization within the MPrS degree.
Overall undergraduate cumulative GPA of 2.7 minimum on a 4.0 scale or 3.0 GPA in last 60 hrs. of undergraduate study.
The GRE/MAT is NOT required.
Conditional Admission:
Applicants who do not meet the cumulative GPA standard but who demonstrate a minimum of three years of successful full-time work experience in a professional field may be admitted conditionally.  Such applicants must have current and/or prior employers complete the Job Verification form.  Employers will send this fillable form directly to Dr. Craig Robertson (mps@una.edu). 
Transfer Admission:
Students may transfer into the MPrS program up to 12 credit hours of graduate credit (grade of B or higher) with the approval of the MPrS Program Director. Contact the Interdisciplinary and Professional Studies program with any questions you may have concerning the transfer of graduate credits hours.
Additional Requirements:
Along with the graduate application, students must submit a Letter of Intent for evaluation. 

The letter of intent is an important element in defining the applicant's suitability for acceptance. It should introduce the applicant, address their reasons for applying, clearly identify the choice of concentration, and convey how the degree program will affect their future career plans. It should

 convey how the applicant's baccalaureate education and/or work experience has prepared them for graduate studies within their MPrS area of specialization, and identify possible graduate-level courses offered at UNA or other schools that may become part of the applicant's area of specialization (see Graduate Courses of Instruction).
Three professional references must complete a fillable form for each applicant. Applicants input the email addresses of their references as part of the online application process.
Transcripts from all prior undergraduate and graduate institutions must be requested and sent directly through an electronic transcript service to the UNA Office of Admissions at graduate@una.edu or mailed to Office of Graduate Admissions, UNA Box 5078, Florence, AL 35632.
Admissions Deadline
UNA is flexible when it comes to accepting and processing applications. Applications are considered upon receipt, and admissions decisions are made within a few weeks. Naturally, we encourage prospective students to apply for admission as early as possible.  We are committed to reviewing applications efficiently and providing our prospective students with equally efficient feedback.
Resources
Get Started Today – Request Information
Loading...