Master of Business Administration (MBA)
Master of Business Administration
Experience an unmatched, AACSB-accredited MBA – only five percent of programs receive this caliber of accreditation – in the concentration that's right for you for only $19,550.
As a North Alabama MBA student, you will have the advantage of being a part of the largest MBA program in the state of Alabama – one with years of student success stories and national recognition to show for it. Our online EMBA is ranked ninth in the U.S. by College Consensus and the MBA is ranked 41 in the world by Great Business Schools. You can see all of our accolades here.
Online or on campus, you will benefit from the research and knowledge of your experienced professors through their dynamic delivery of practical business skills and strategies, case studies, and analysis of real-world business problems.

Cost
$525 per credit
Only $19,550 total

Time to Complete
12-18 Months (Full Time)
24-30 Months (Part Time)

Modality
Online &
On-Campus

Credential
MBA

hd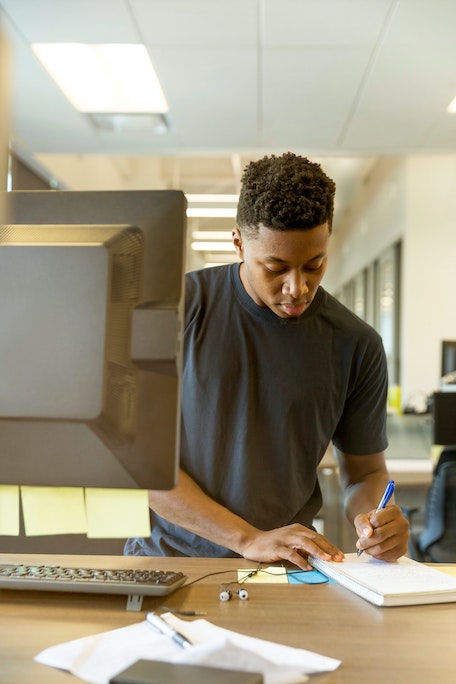 Why UNA for Your MBA?
In addition to holding the highly reputable and rare AACSB accreditation, the MBA at UNA is offered both 100% online and in a hybrid format – both being designed for working professionals in a variety of careers and life stages.
Program flexibility can be customized to meet your needs and schedule. Ultimately, what you will find with the UNA MBA degree online or on-campus hybrid, is a challenging and relevant program designed to build important skills in every major area of business.
"A couple of my co-workers were already getting their MBA from UNA and said they really enjoyed the program because it is virtual, the professors are flexible, and they could do it on their own time."
hd
Curriculum
The UNA MBA offers the ability to specialize in a particular concentration, and the Executive MBA gives individuals with significant business experience the opportunity to improve their leadership and management skills.
Concentrations
Advance your opportunities in public, management and governmental accounting and prepare to pursue CPA certification. Now offering a Master of Accountancy (MAcc) for those looking for a more specialized accounting program.
Enhance your proficiency in data analysis, interpretation, and communication of results to solve business problems and make more informed decisions.
* This concentration is currently pending acceptance notification from SACSCOC.
Prepare for the challenge of leading an organization. This program was designed for rising managers and career professionals with six to eight years of business experience.
Master a deeper understanding of finance while developing the professional communication and analytical skills needed for leadership roles in banking, investment analysis or corporate finance.
Build on business insights and principles in order to support global, multicultural workforces effectively, while factoring global suppliers and customers into your corporate strategy.
Develop knowledge of policies, procedures, and standards to help meet the growing demand for management at medical facilities.
Prepare for the SHRM Assurance of Learning Certificate with human capital management skills and new approaches to enterprise systems, organizational behavior, and global competitiveness.
Analyze and optimize the ever-evolving role of database structure and systems that improve the performance of personnel in organizations.
Focus on developing critical methodologies for managing projects and successfully interacting with organizational processes in business environments.
Named #31 by Intelligent for Best MBA in Project Management Degree Programs in the nation
Drive the future of regional economies with strategic policy tools that encourage innovation-based development and sustainable collaborations.
Build your own MBA degree plan by choosing three electives (9 credits) in lieu of a concentration to create your own MBA degree, online or hybrid. You must complete the 25-credit MBA Core in addition to 9 credits of electives.
hd
Accolades and Honors
Your MBA from North Alabama comes with a long list of accolades and honors recognizing both academics and affordability.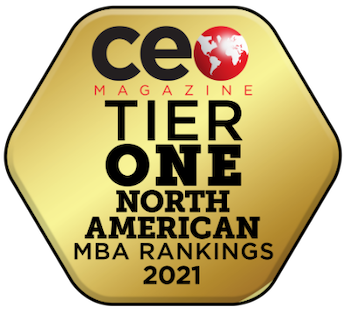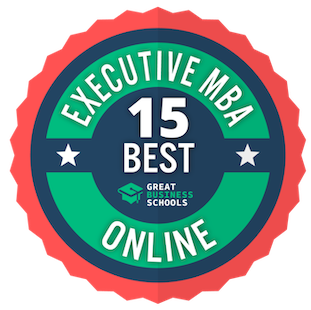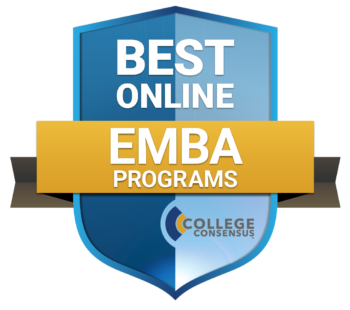 Largest MBA Program in Alabama as ranked by Birmingham Business Journal for six consecutive years
Ranked #9 Best Online Executive MBA in the nation for 2021 by Great Business Schools
Ranked #12 Online EMBA Program for 2020 by College Consensus
Discover Business ranks UNA's Online MBA in Accounting Program #3 in the nation
Ranked #4 Best Online MBA in Global Business for 2021 by Best Value Schools
Ranked #7 Best Online MBA in Human Resources in 2021 by Best Value Schools
Ranked #3 Most Affordable MBA in International Business by Masters Programs Guide for 2021
Named #2 by Intelligent for Best MBA in International Business Degree Programs in the nation
Named #31 by Intelligent for Best MBA in Project Management Degree Programs in the nation
Named #3 by MBA Central for Best Online Human Resources MBA Degree Program
Named #7 by MBA Central for Best Online Executive MBA Degree Program
Named #3 MBA Program in Alabama by Online MBA Today
Named #1 in Alabama for 100% Online MBA with AACSB Accreditation by Online MBA Page
Named #1 in Alabama for Online MBA with Human Resources Concentration by Online MBA Page
Named #5 for 10 Best Online Executive MBA Programs for 2019 by OnlineCourseReport
Ranked #1 Online EMBA Program for 2019 by College Consensus
Named #7 for Best Online MBA Degrees for 2019 by Best College Reviews
Named #3 for Best Online Executive MBA Programs in 2019 by TheBestSchools
hd
What Can I Do With an MBA?
The purpose of an MBA is to provide training in the theory and practice of business management. It is suitable for students from a wide range of industry backgrounds: arts, sciences, engineering, nursing, business, education, computer science, or technology. The MBA gives you control of your future, provides opportunities, and helps you to be a valuable contributor to the world around you. It will also have a positive effect on your income. At $115,000, the median salary of MBA grads is 75% more than that of people with a bachelor's degree alone. No matter what your career goals are, a graduate business degree can help you to achieve them.
"The MBA program at UNA has given me the tools to become a better leader and effectively manage my team. The curriculum has challenged me to improve my management abilities and allows me to interact with multidisciplinary students from around the world."
hd
Admissions Requirements
The minimum requirements for acceptance into the program vary by concentration and professional experience, but generally include the following:
Bachelor's degree or equivalent
GPA of 2.50 or higher on a 4.0 scale
hd
Tuition & Aid
Earn a high-quality MBA degree online that reflects the rigorous standards required to earn AACSB-accreditation for $19,550; less than half the national average tuition 1. Scholarships are available, and you may save even more by asking your employer about their tuition reimbursement policy.
Tuition Cost

Online MBA, including Executive option:

$525.00 per credit
1 The national average for MBA tuition is $35,000-$50,000, according to MBA.com.
hd
Frequently Asked Questions
Traditional: A regular MBA with the opportunity to specialize in a particular concentration.
An Executive MBA is for individuals with significant business experience (5 years) who want to improve their leadership and management skills.
Get Started Today - Request Information
Submission Received
Thank you for contacting us about UNA's Master of Business Administration program. A representative will contact you shortly.