Dr. Suren Petrosyan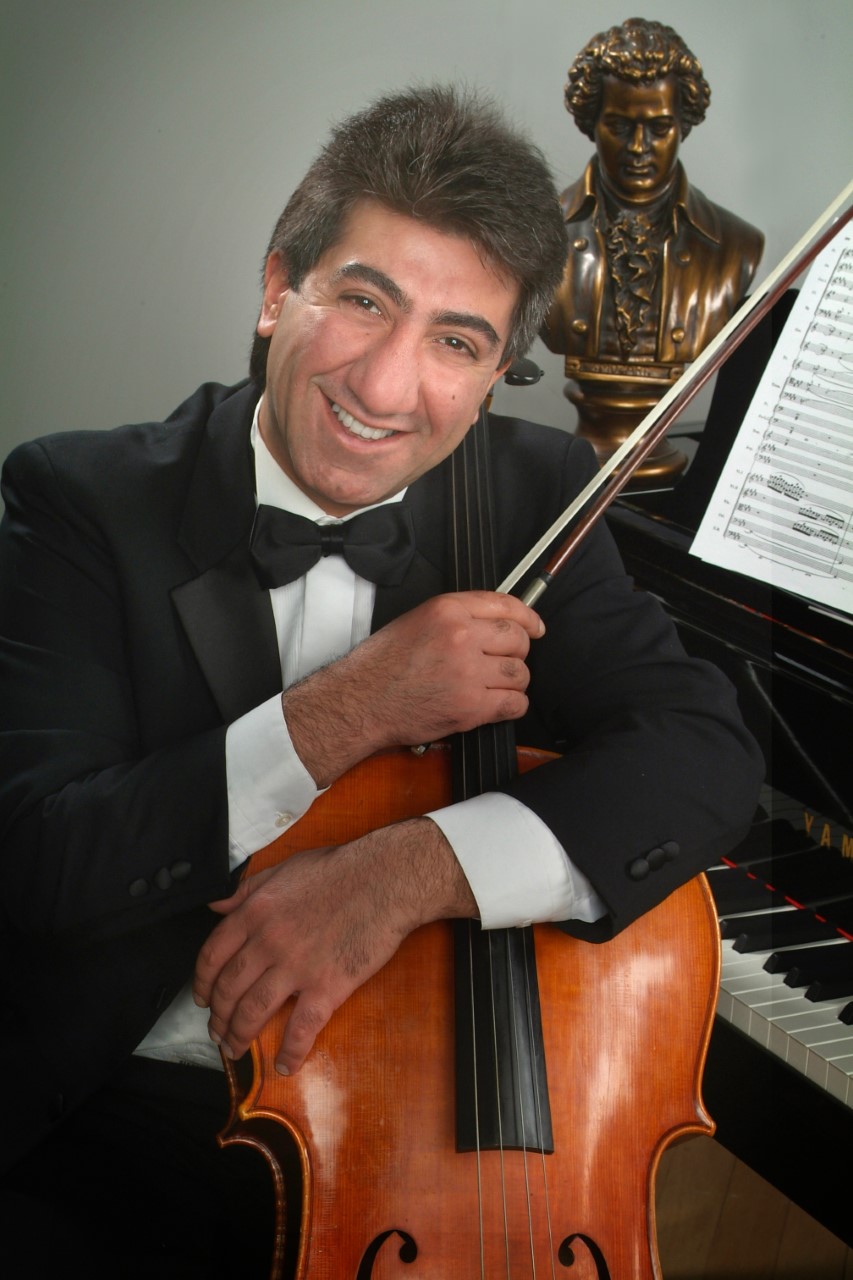 Contact Information
ph: 256.765.4708
UNA Box 5040 | 245 McKinney Building

Education Information
D.M.A. Michigan State University
M.M. Michigan State University
Strings/Orchestra Faculty
   Dr. Suren Petrosyan is in his first season as Artistic Director and Conductor of the Shoals Symphony at UNA and serves as Visiting Assistant Professor of Music at the University of North Alabama, conducting the Repertoire Orchestra and teaching cello and bass. Prior to his appointment at UNA, he served as Music Director and Conductor of the Mason Symphony in Michigan; he conducted orchestras and taught cello at Arkansas State University, at Creighton University, and at Alma College. He has conducted concerts with symphony and chamber orchestras in Germany, France, Armenia, Canada, and the United States. Passionate about education, Dr. Petrosyan spends each summer at Blue Lake Fine Arts Camp where he serves as Assistant Conductor of the Blue Lake Opera, as well as teaches cello and conducts faculty and student ensembles.
   As an active cellist, Dr. Petrosyan regularly performs as a soloist, chamber musician, and member of several orchestras around the country. Most recently he performed as soloist with the Salisbury Symphony Orchestra in Maryland with Aram Khachaturian's Concerto Rhapsody for Cello and Orchestra. Recently, he has performed and curated chamber music concerts at Webster University, Arkansas State University, Louisiana Tech, the University of Louisiana at Monroe, the Music by Women Festival, and Blue Lake Fine Arts Camp's Summer Arts Festival. He has played with the Omaha Symphony, Arkansas Symphony, Sioux City Symphony, Texarkana Symphony, and many others.
   Dr. Petrosyan holds degrees in Orchestral Conducting and Cello Performance from Michigan State University and the Yerevan State Conservatory in Armenia.
   One of Suren's favorite things about being a conductor is reaching out to the community and audiences in new ways by connecting music to other fields: theater, dance, visual arts, and technology.