Dr. Yun Ju Pan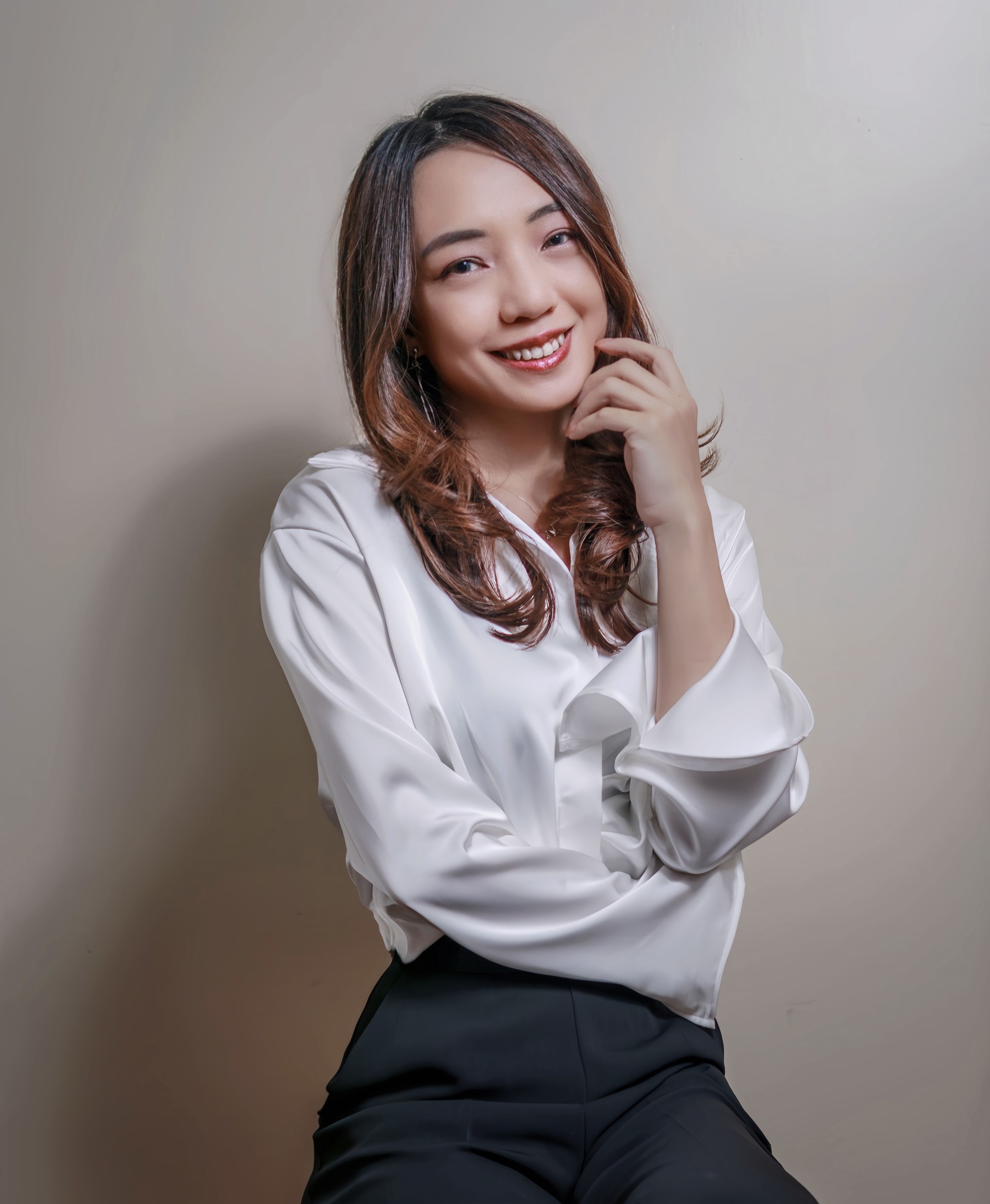 ph: 256-765-4517
UNA BOX 5240 | 101 Music Building 
D.M.A., Michigan State University
M.M., Ithaca College
B.M.A., SooChow University
Percussion Adjunct Faculty
     Yun Ju Pan, born in Taiwan, has been featured as a solo and chamber musician in concerts across the globe, including the United States, Taiwan, Japan, China, and Australia.
      Yun Ju Pan is a multiple award-winning musician. She is the First prizewinner in the 2016 Australia Marimba Competition and the Third prizewinner in the PASIC 2013 Vibraphone Solo Competition. She is also the first competitor to win both the First prize and Audience's Favorite at the same time in the White Lake Solo Competition in 2014. She is also the winner of Michigan State University 2014-2015 school year Concerto Competition and the First Prize winner and the Judges' Special Award of the 2015 Taiwan International Percussion Championship. In 2016, she won Second prize in the Brownsville Marimba Competition, First Prize of all three categories of Taiwan International Percussion Championship (Marimba, Vibraphone, and Chamber Ensemble.)
      As an active performer, Yun Ju Pan has held many percussion recitals and performed with different professional music groups including Ju Percussion Group, Shock Brass band, and the Taiwan Wind Ensemble. She is also the foreman and principal of P PLAY Percussion Group. Since 2008, when the P PLAY Percussion Group was formed, Yun Ju Pan has directed five concerts. She has also worked with several musicians and artists in the past few years, such as Gordon Stout, Gwen Dease, arx duo, Andrew Thomson, The New Morse Code Duo, Naoko Takada, Tomoko Taki, and Dr. Ming-Hui Kuo. Yun Ju Pan has performed in several music festivals, such as 2013 and 2017 Percussive Art Society International Conference, 2015 Florida Marimba Festival, 2014 to 2017 MSU Michigan Day of Percussion, 2016 Australia Percussion Gala concert, 2017 and 2018 Downriver Day of Percussion, and the 2017 Indiana Percussion Associate Clinic Day. 
      As an educator, Yun Ju Pan has led masterclasses at Michigan State University, SooChow University, Ball State University, University of North Alabama, Ohio University, University of Central Florida, University of South Florida, Stetson University, Bowling Green University, Taiwan Yun Percussion Academy, and Macau Modern Musician Society. Additionally, she has worked with many middle and high school ensembles around Michigan. She has also co-conducted classes for a wide range of students for Ju Percussion Group's Taipei International Percussion Summer Camp with Kai Stansggard, Pete Locket, Momoko Kamiya, Sergio Bellotti, and Paschal Younge from 2014 to 2018. She has a studio of private students and teaching experience for solo performance, percussion ensemble, concert band, and elementary music. Yun Ju Pan is currently responsible for coaching percussion chamber ensembles and teaching private percussion lessons to undergraduate students at Michigan State University.
      As a composer, Yun Ju Pan shows her passion for connecting western and eastern musical art. She has composed several pieces that require multi culture art forms, such as western percussion instruments and Chinese opera. Yun Ju Pan is also devoting herself to arrange music for percussion ensembles in diverse styles ranging from Bach and Bartok, to rock n' roll and pop music. Her recent transcription of Bela Bartok's String Quartet No.5 was awarded the Dissertation Completion Award from Michigan State University in 2016.
     Yun Ju Pan holds a Doctoral of Music Arts degree from Michigan State University, a Master of Percussion Performance degree from Ithaca College, and a Bachelor of Performance Music Art degree from SoocChow University (Taiwan.) She has been the Director of Administrative Secretaries at The Taiwan Percussion Arts Alliance since the summer of 2018, and she is substituting for the percussion professor Gwendolyn Dease at Michigan State University for the duration of her maternity leave in the fall of 2018.
     Her first debut percussion album "Of Love and Loss: Songs From and For the Heart" was released in Taiwan and the United State in 2018. It was commented as "one of the most important CD in recent year" by marimba legend Gordon Stout. Yun Ju Pan is proudly sponsored by Vic Firth Sticks and Mallets and REMO Drumheads.
Please visit www.yunjupan.com for more information on Yun Ju Pan.