UNA Planetarium & Observatory K-12 Programs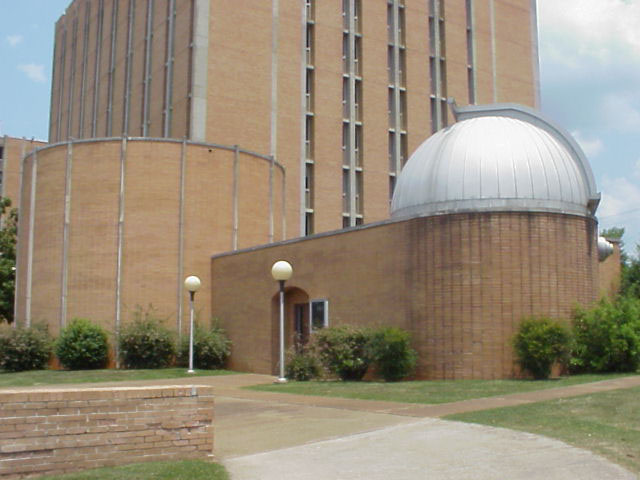 "The Stars are for Everyone". Helen Sawyer-Hogg
Description
UNA planetarium offers private programs for schools and clubs. We encourage those contacting us to have a range of dates in mind for the program and to keep in mind that availability is according to the teaching schedule of the planetarium director. Currently, for the 2017 spring semester, the best availability for school and private programs are MWF early mornings before noon, Tuesdays after 3 pm and Thursday after noon. To aid in planning my course schedule is the following:
MWF: 1:00 pm -1:50pm
M: 6:00 pm - 8:00pm, 
TTh:9:30 am - 10:45 am
T 1:00 pm - 2:50 pm
W 5:30 pm - 8:20 pm
The fee is $3/student. Teachers and guardians do not get charged (within reason). Smaller groups may find attending a public night less cost, or might consider finding another small group to also participate.