Welcome to the UNA Planetarium Page!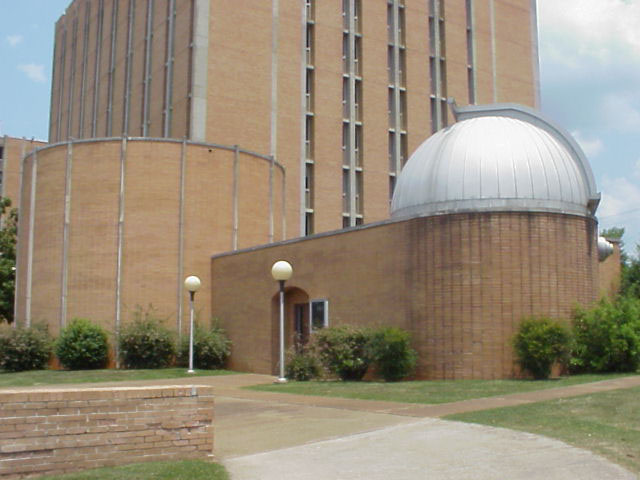 ---
October Schedule

Upcoming Dates
October 3rd, 7:30 - 8:30 p.m.   Public Night

October 17th, 7:30 - 8:30 p.m.   Public Night

October 24th, 7:30 - 8:30 p.m.   Public Night

October 28th, 7:00 p.m.   Observe the Moon Night

October 31st, 7:30 p.m.  Halloween "Doomsday Lecture"

Public Nights
Our weekly evening programs consist of a 30 minute discussion of the constellations visible in the sky during the current month. This is followed by a video or slide presentation or observing through the UNA Observatory's 14-inch telescope if the weather permits. The afternoon programs consist of the constellation discussion followed by solar observing if weather allows. UNA students are not charged for the weekly public programs, all others are charged a flat rate $3/person. There are no discounts or "rain-checks" for poor weather. The programs are intended for a general audience and so all age groups are welcome.
Get the most recent Planetarium Newsletter  here.
---
---