Our Staff of the Planetarium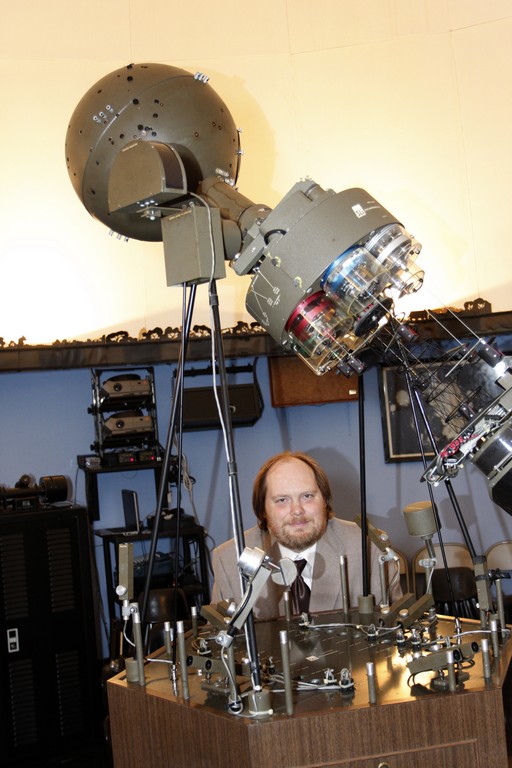 "Come Gather round people, wherever you roam ..." Bob Dylan.
Staff
Interns
Maisey Hunter (Work-Study Intern). Maisey helps with the public and school programs as.
Koko himeno is currently working os a senior research project on asteroids.
Mary McDaniel has been working on variable stars as a work-study students and senior project since 2011
Volunteers
Adam Blacklidge is also a research volunteer working on pulsars in globular star clusters.
Past Students
Work-Study Intern Shrinkanla Kumar. Feb. - June 2008.
Work-Study Intern Courtney. Sept. - December 2008.
Work-Study Intern Adam Blacklidge. Spring 2009.
Senior Project student. Zach. August - December 2008. AGNs.
Research volunteer. Ujiwal Kumar. Spring 2009. Ujiwal was a research volunteer worked on active galaxies.
Senior Project student. Teri Tidwell. Summer 2009. Teri worked on a senior project on rotating Radio Astronomical transients (RRATs).
Senior Project student. Tara Jaynes. Summer 2009. Tara worked on a senior project looking for variables tars in two star clusters.
Work-Study Intern. Britney Murphy. Fall 2009.
Adam Blacklidge volunteer in 2010
Daniel Johnson worked as a research work-study student in 2012 and 2013
Deb Bailey worked as a work-study student until her graduation in 2012
Christian Bayens worked as a work-study student and did a research project on galaxies, 2013 -2014
Maisey Hunter did a research project in the spring of 2013
Taylor Garber did a summer work study and research project in 2012-2013
Caleb Lane worked on a senior research project on planetary systems in fall 2014