UNA's 66-Year-Old ROTC Program Honors Courage, Sacrifice of an American Military Hero With 2014 Medal of Honor Valor Run

Mar. 12, 2014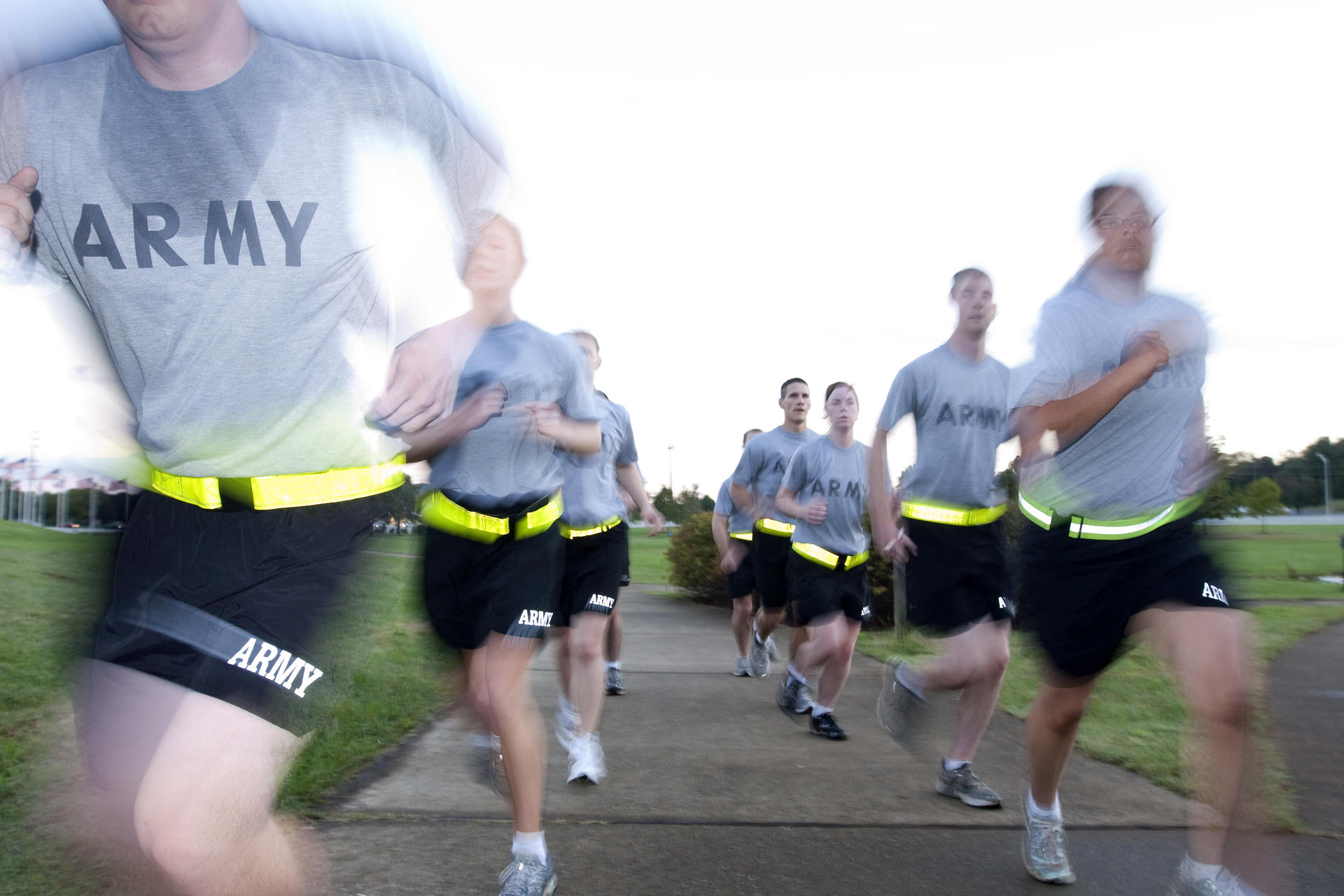 By Terry Pace, Communications and Marketing
FLORENCE, Ala. – The University of North Alabama Reserve Officers Training Corps (ROTC) program will present its annual Medal of Honor Unit Valor Run the morning of Friday, March 14.
"The Lion Battalion ROTC Cadets invite everyone to join them in honoring a soldier who received our nation's highest award for valor," according to Lt. Col. Mike Snyder, chair of the UNA Department of Military Science and commander of the ROTC Lion Battalion. "Cadets will conduct a combat valor run to remember the courage and sacrifice of one of our nation's heroes."
The run begins at 7 a.m. at McFarland Park, moving through downtown Florence on Court Street and concluding at the UNA Amphitheatre at 7:30 a.m.
"The ROTC Cadets will be honoring Desmond Doss, a World War II veteran, soldier and former resident of Piedmont, Alabama," Snyder explained. "Col. Doss is the only conscientious objector to receive the Medal of Honor for his gallantry and actions as a combat medic during the Battle of Okinawa."
ROTC has been a vital part of UNA's academic program since 1948, when the university established the first Corp of Cadets to produce officers for the U.S. Army. In October 2013, UNA received notification that the Army was closing 13 of its 263 ROTC programs across the country – including UNA – at the end of the 2014-15 school year. The Army reversed its decision a month later, opting instead to place the schools on a two-year probationary status in order to allow the programs time to increase their enrollment.
"We have a steep hill to climb," UNA President Dr. William Cale remarked at the time, "but it is an opportunity for us to further demonstrate our commitment to success."
Since last fall, UNA and its ROTC leaders and military-science faculty, along with elected officials and other staunch supporters of the program, have been discussing and developing strategies to help boost and fortify the battalion's enrollment figures and meet the Army's criteria for the next two years.
"Together we can prove why the Army should not close this historic program," Snyder noted, "but we must meet the numbers the Army needs. I am absolutely committed to helping us achieve whatever criteria the Army will place on us in this probationary status. Together we can achieve it."
In its 66-year history, alumni of UNA's ROTC program have been engaged in every military conflict from World War II to recent operations in Iraq and Afghanistan.
"The news that the Army was ending the Lion Battalion hurt quite a bit," added MS1 Cadet Justin Copen, a freshman from Toney. "That was something I didn't think would ever happen to such a distinguished program, so it was such a sad day. But I decided to just keep my head up, keep myself motivated and transfer to another program – maybe Mississippi State or Auburn – and then work hard, keep my grades up and show them how amazing our Lion Battalion really was. Now that I know I'll be able to stay here and earn my commission, it's a big sigh of relief and a tremendous lift off my shoulders. It's an amazing feeling – there's just no other way to say it."
A high-resolution photo of UNA's ROTC Cadets in action is available for media use on the UNA Gallery at:
http://www.unalionsden.com/archive/gallery.php?album_id=757&photo_id=7320