Alpha Epsilon Delta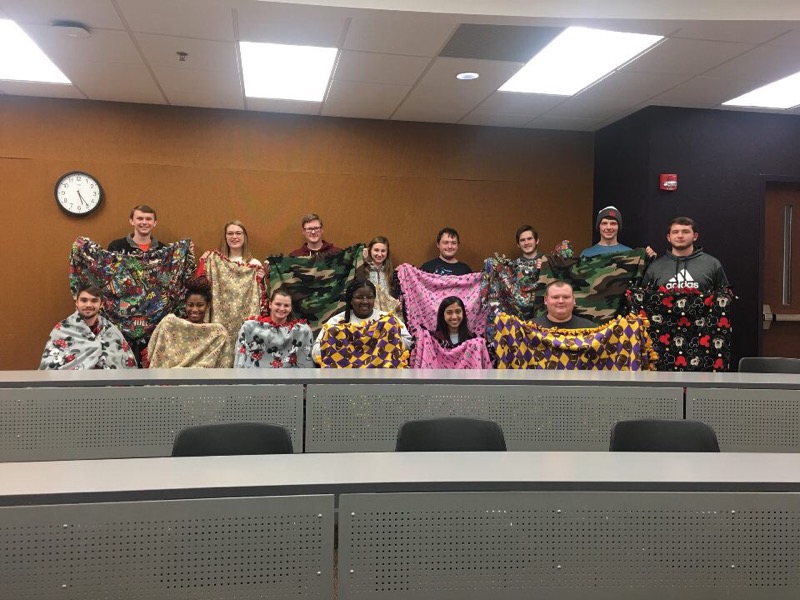 AED Makes Blankets!
Our chapter raised money and made over 30 blankets for pediatric patients at our new hospital, North Alabama Medical Center.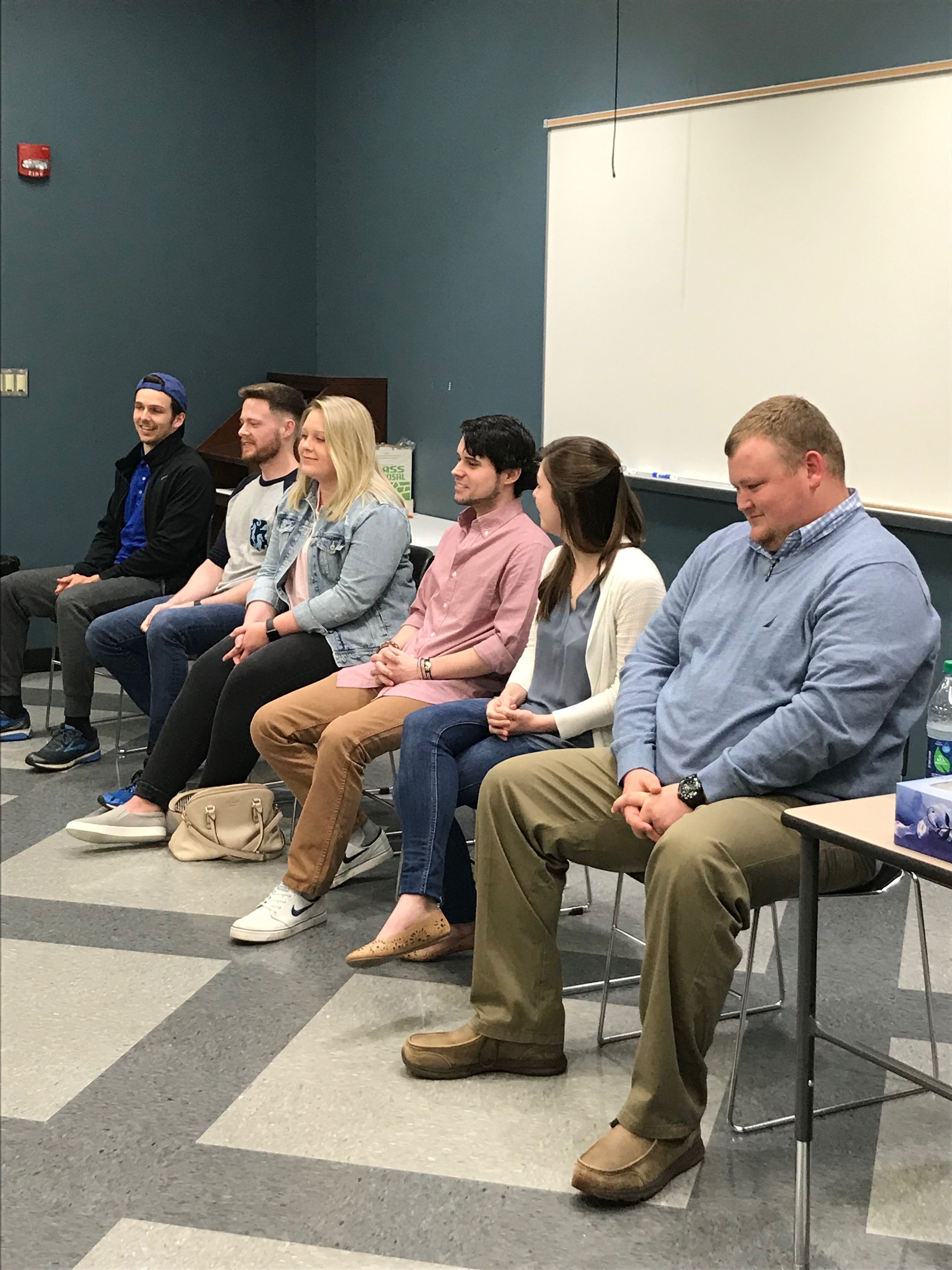 Panel of Accepted Students
Each spring, AED invites students who have been accepted to health profession school to be part of a panel. These students share their wisdom and what they have learned during their quest.
AED Stress Buster Meeting
Who doesn't enjoy coloring a picture and listening to soft music right before midterms?
Alpha Epsilon Delta is a nationally-recognized honor society that functions both as an honor society and a service organization.  The Alabama Lambda chapter at UNA was chartered in October 19, 2014.  Our chapter seeks to help pre-health students in their journey to becoming a healthcare professional by providing volunteering opportunities within the Shoals community as well as shadowing opportunities. 
Alabama Lambda meets on Tuesdays throughout the semester at 4 p.m. in SET 120.  All interested students may attend the meetings.
To become an affiliate member of AED, students must only have an interest in pursuing a career in the health professions.  To become a national member of AED (and be able to put this on a resume or application), students must have completed 3 semesters of coursework and have a minimum overall GPA and BCPM GPA of 3.2.  Applications to become a regular member can be found here.
The officers for 2019 -2010 are:
President: Chloe Carroll
Vice-President: Lorissa Duhon
Treasurer:  Garrett Hawkins
Secretary:  Ethan Peeck
Historian – Parii Patel
Scalpel reporter – AnnaGrace Heinkel
Service Coordinator – Kaylie Jerrolds
Social Coordinator – Samantha White
Community Outreach Chair – Beverly Ziegler
Fundraising Coordinator -  Tori Peeks
Campus Involvement Chair – Meet Patel