Club Activities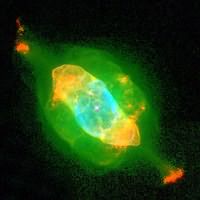 "The Stars are for Everyone". Helen Sawyer-Hogg
The Shoals Astronomy Club has as it its mission to enjoy all aspects of astronomy. This includes coordinating member observing and public service.
Member Observing

The Shoals Astronomy club has observing nights at least once each month. Club members meet at dark sky locations and enjoy the sky together. Members without telescopes can enjoy views through other member's telescopes.

Club Newsletter

The newsletter is published once a month. It includes summaries of member observing reports, updates about club projects, a monthly star chart, member articles and images taken by observers in the club.

Meetings

The Shoals Astronomy club meets once a month in the UNA Planetarium and Observatory. The meetings include a informal format with member presentations on the hardware and software of astronomy, a planetarium presentation and updating members on club projects. It is a great chance for members to get to know one another and discuss activities in which the club can participate.

Public Outreach

The Shoals Astronomy Club has a very active public outreach program. these activities involve "sidewalk astronomy", Earth Day events and special events to teach the public such as the events planned for the 2009 International Year of Astronomy.