Research & Innovation
Dr. Armstrong and Dr. Johnson
Dr. Padgett
Dr. Mitchell
Members of UNA's Elementary Education Undergraduate Research RSO recently conducted a qualitative research study exploring the effects of the Covid-19 pandemic and mandatory quarantine on teachers, students and families. Their study was selected for publication in the December 2020 issue of The Reading Paradigm, a peer-reviewed journal published by Alabama Literacy Association.
UNA undergraduate students Jada Hughes, Alex Gardner, Megan Parris and Kimberly Vogel conducted the study under the guidance of Dr. Lorie Johnson and Dr. Linda Armstrong, faculty in the Elementary Education program. The research team collected data primarily through surveys distributed to parents and teachers designed to capture their experiences during the pandemic and mandatory quarantine. Their analyses of these experiences have important implications for schools as they respond to student need going forward.
The study was completed in 2020 with survey distribution taking place in the spring and data analysis in the summer.
The research team presented their results during the Midsouth Educational Research Association's annual conference in the fall.
Jaday Hughes, Kimberly Vogel and Megan Parris are majoring in Elementary and Collaborative Education. Alex Gardiner is majoring in Elementary Education.
The team is currently conducting a follow-up study exploring the continued impact of Covid-19 on education in Alabama.
| | |
| --- | --- |
| Dr. Linda Armstrong | Dr. Lorie Johnson |
| | |

Dr. Padgett's Innovative Projects at Partner Schools
Sheffield Junior High School:  Students are working with cooperating teachers under the supervision of Dr. Padgett, Mrs. Wieseman, and Mr. Franck to gain middle school teaching experience.  UNA students work with the students and cooperating teachers to infuse STEAM principles into all secondary education subject areas and assist with the building, maintenance, and expansion of the school garden.
Kilby Laboratory School: Students are working with cooperating teachers under the supervision of Dr. Padgett, Dr. Kirkman, and Mrs. Campbell to gain K-6 teaching experience.  UNA students learn about creating/implementing lesson plans, infusing social justice standards, as well designing ecoliteracy based activities for K-6 students.
 
Dr. Mitchell's Innovative Projects
During the pandemic, students in Dr. Mitchell's ED 440 (Methods and Materials for Teaching English Language Arts) developed curriculum resources for a community radio play in collaboration with the Tennessee Valley Art Association/Ritz Theatre. Their materials can be found in Collier Library's LibGuide collection, pictured below.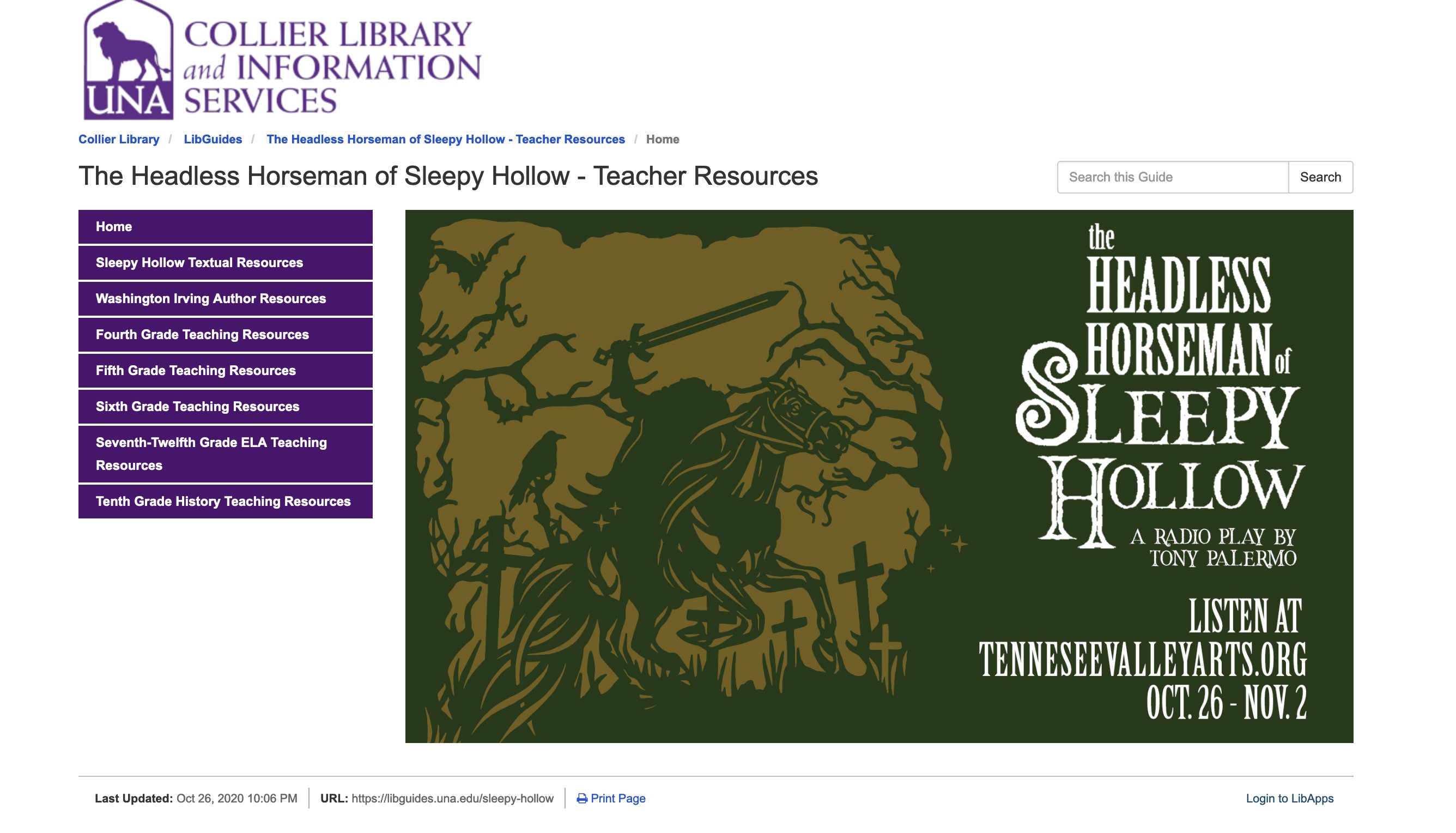 Although in 2019 Dr. Mitchell was able to travel with pre-service ELA teachers to the NCTE conference in Baltimore, Maryland, the 2020 conference in Denver, Colorado was moved to a virtual format. Sponsored through the Department of Teaching, Learning, and Leadership, Dr. Mitchell was able to connect students to virtual content and hosted a "Re-Watch" party. Additionally, books were provided to pre-service teachers to fill their future classroom libraries through the virtual ALAN conference. Instead of receiving these books in person, the books were delivered to students' home addresses.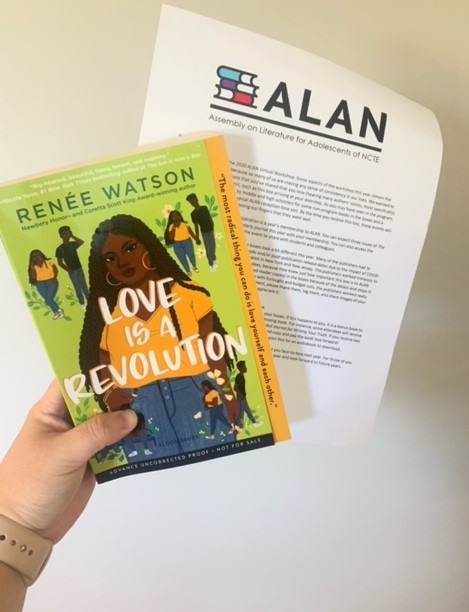 TLL Faculty & Research
Coming soon!