Meet the Staff
The Center for Writing Excellence is staffed by student writing consultants who come from majors across the campus, including Education, English, and more. All writing consultants are encouraged to attend a semester-length training course that teaches about the writing and research processes, issues of writing across the disciplines, interpersonal communication skills, and office policies and protocols.
If you are interested in applying for a job at the Center, and if you have completed the General Education writing sequence (EN 111-112 or EN 121-122) with at least Bs, log in to LionJobs and look for an opening.
Current Center for Writing Excellence Staff:
J. Michael Beaver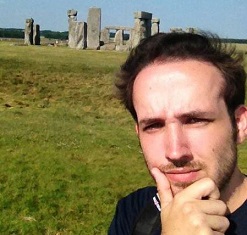 Majors: Computer Science and History
Minors: Mathematics and Philosophy
Roles: Consultant, Webmaster
Strengths: APA, Editing, Revising, Organization, Argumentation, Logic, the Socratic Method
Biography:
Michael is a senior majoring in Computer Science and History and minoring in Mathematics and Philosophy. He is a three-year veteran of the Writing Center, and he enjoys working with students from History, English, Philosophy, Mathematics, and Computer Science courses. Michael also works as a Mathematics Fellow for the Mathematics Learning Center. In July 2013, Michael completed a major research project as part of a study abroad program under the direction of Dr. Jeffrey Bibbee, Associate Professor of History. After completing his undergraduate degree, he hopes to pursue graduate school. He enjoys wearing tacky Christmas sweaters and contemplating the future.
Olivia Brady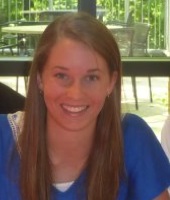 Major: Secondary Education: Social Science
Roles: Consultant
Strengths: Organization, Grammar, Creative Writing, Persuasive Writing
Biography:
Olivia is a sophomore at UNA. She runs cross country and track, and she is passionate about anything to do with running. Olivia is in the Honors Program and the President of the Infinity Project. She loves being outdoors and volunteering at the local animal shelter. On sunny days you may find her at the park in her hammock or by the river taking pictures. Olivia's dream job is to teach at the college level and coach cross country.
Jordan Edgerly
Major: Professional Writing
Minor: Music
Role: Consultant
Strengths: Brainstorming, Outlining, Documentation, Revising, Grammar, Argumentation
Biography:
Jordan is a Junior, and he is a former Music Major who switched to Professional Writing last year. Jordan was born in Boise, Idaho, and moved to New Hampshire, where he lived for ten years before coming to UNA. He has ambitions to write novels and has started on a few projects already. Jordan loves to write various types of fiction, including horror and fantasy. He also studies music; he has a fervent interest in Classical music and enjoys playing the piano. Jordan spends his time reading, writing, watching good movies, and visiting with friends.
Courtney Geiger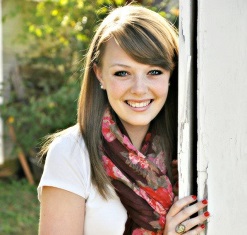 Major: Elementary Education
Role: Consultant
Strengths: Organization and Grammar
Biography:
Courtney grew up in Madison with her mom, dad, and little sister. She graduated from Bob Jones High School where she was active in the arts programs, National Honor Society, and the yearbook staff. Courtney plans to graduate from UNA in 2016 with a degree in Elementary Education. In her spare time, she enjoys reading, watching movies, singing, going to church, and spending time with her friends and family.
Dr. Kathleen Richards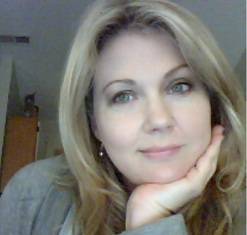 Role: Assistant Director
Biography:
Dr. Richards has a Master's degree in British Literature from UNA and a Doctorate in Composition and TESOL (Teaching English to Students of Other Languages) from Indiana University of Pennsylvania. Dr. Richards has five years of experience teaching First Year Composition, three years of experience tutoring in writing centers, and one year of experience tutoring ESL Writers in a First Year Composition course.
Writing Center Hours
In-House Consultations
Spring & Fall:
Mon & Wed: 9:00am-4:00pm & 6:00pm-10:00pm
Tues & Thurs:  9:00am-4:00pm & 6:00pm-8:00pm
Fri: 9:00am-3:00pm
Sun: 2:00pm-8:00pm
Online Consultations
Spring & Fall:
Tues/Thurs: 2:00pm-4:00pm & 6:00pm-8:00pm
Mon/Wed: 2:00pm-4:00pm & 6:00pm-10:00pm
Fri: 1:00pm-3:00pm
Sun: 2:00pm-8:00pm
Summer I & II
June and July Sessions:
Mon-Thurs: 10:00am-6:00pm
Face-to-face and Online tutoring available
Schedule An Appointment
Learn more about scheduling appointments.
Schedule an appointment now!